Social app wants to bring humanity back to social media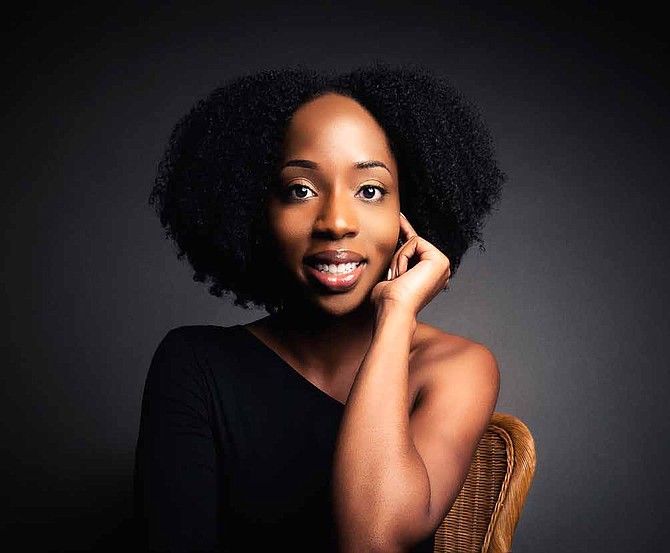 ---
Social app wants to bring humanity back to social media

BY TIA CAROL JONES
A new social app wants to inspire transparency, normalize moods
and recreate the human experience online. The target group is Gen Z, teenagers and young people, between the ages 15-25. Inpathy was founded by Ziarekenya Smith, an entrepreneur based in Detroit, Mich.

With all of the studies the team at Inpathy saw, the affects of
social media impacting anxiety, depression, self-image and identity
formation were most prevalent in that age group.

"That is where we really hope to switch the narrative using social
apps … At Inpathy, we see a better way to do it. Especially at those critical identity formation ages," said Kathryn Young, Chief Operations Officer.

Young acknowledged that oftentimes, people on social
media are posting their carefully curated highlight reel on their
accounts. People can see those and feel pressure to measure up,
without the awareness that those highlight reels are not indicative
of people's real lives.

Young is a mental health professional, who is pursuing her
clinical social work degree. Prior to coming to Inpathy, she was a
life skills education specialist.

Young's life's purpose is to influence humanity to treat
people like people. She always wanted to create opportunities
for people to have access to mental health services, and have the
resources to pay for mental health services.

Young wanted to be part of Inpathy because of Smith and his
realization that people weren't giving themselves grace and empathy
when it came to social media. She believed she could bring
valuable perspective to Inpathy from her work with the military,
as well as her background and training as a clinician.

Young saw Inpathy as a way to bridge the gap between tech and mental health services, by providing access to mental health and clinical services via apps and software.

Young also wants to "show other Black women that we can take the
skills we already have and we can take it to tech and be valuable."

What makes Inpathy unique is that it has removed likes, filters, followers and blue checks. Instead, it prioritizes people's stories, emotions and community. It levels the playing field.

"We see social media outside of a monetization, entertainment tool. We see it as the connection, which is the ground level benefit of it. Going back to seeing humans as humans, which is my life's purpose. And, understanding that the only difference between me and you, is a story," Young said.

Removing the number-driven focus is a way for Inpathy to build true community. Oftentimes, concerns about numbers can dictate how and what people share on social media. Users on Inpathy communicate via voice or video, they have to engage with one another. Trolls are banned on the platform, which eliminates the fear that someone will come in with hate speech when someone is sharing their stories and their emotions. The goal is to foster a sense of safety within the community of users on Inpathy.

Inpathy is 75% complete and the plan is to launch on iOS first, then on Android. The responses have been positive to it so far. People connect with Inpathy on many different levels, whether it's a Millennial who want a sense of balance, or Gen Z'ers who want to show up authentically and be transparent, or parents who don't want their children to engage with the current social media climate but see Inpathy is a positive alternative.

For more information about Inpathy, visit www.inpathy.co.
---