---
---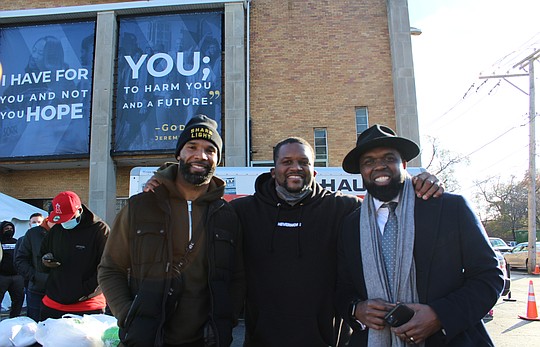 Matt Forte distributed Thanksgiving meals to families On The Cities Southside
Matt Forte believes that giving back is necessary. God has afforded him a lot in life, and he wanted to be able to do something from his heart. With that in mind, Forte, along with the What's Your Forte Foundation, partnered with Progressive Baptist Church to provide Thanksgiving meals for families in time for the Thanksgiving Holiday.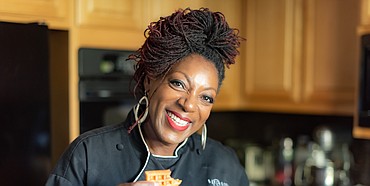 Chef Johnson shares recipes from her heart
Chef Rene Johnson created her cookbook, "From My ...
Cook County Board President Toni Preckwinkle recognizes former Hazel Crest Mayor Bill Brown
Bill Brown former Mayor of Hazel Crest receives ...
THE CHAMPS MALE MENTORING PROGRAM MAKES A DIFFERENCE ...
It was a mentor who helped Vondale Singleton ...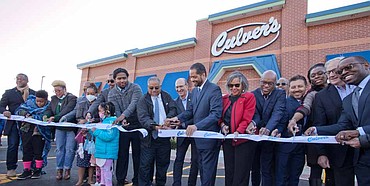 THE CULVER'S RESTAURANT OPENS IN PULLMAN
A Culver's Restaurant opened at 111th and Doty ...
---
Iconic Supermodel Iman Launches First Fragrance, Love Memoir
HSN®, a leader in livestream shopping and video storytelling, announced the highly anticipated launch of entrepreneur, philanthropist and iconic supermodel Iman's debut fragrance, Love Memoir. This new scent is a tribute to her epic romance with her husband, David Bowie, and an intimate reflection of their tender relationship. It is a bottled homage to the mutual devotion of a universally celebrated couple, and like both fine perfume and true love, its story requires a touch of divine alchemy. The fragrance is available exclusively on HSN.com.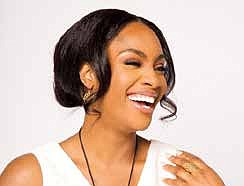 NYINI LUXURY and Mina Stones Launches the Arewa ...
NYINI Luxury, a leading brand management company focused on supporting women and minority-owned businesses has joined forces with Lotanna Amina ...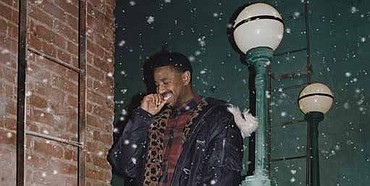 Coach Introduces "Give A Little Love" Holiday Campaign
Coach introduces "Give A Little Love," its campaign for the holiday season featuring Jennifer Lopez, Michael B. Jordan, Kiko Mizuhara ...
H&M Teams Up With Actor John Boyega On ...
H&M is proud to announce the upcoming release of Edition by John Boyega, a more sustainable menswear collection worn by ...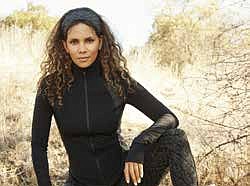 Sweaty Betty and Halle Berry's Collaboration is Back
Sweaty Betty, global activewear and lifestyle brand, is thrilled to announce its second collaboration with Hollywood icon Halle Berry and ...
---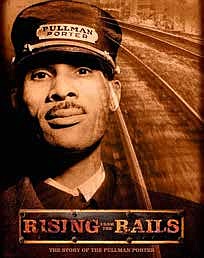 American Legacy Network Adds Black History Uncovered Collection
American Legacy Network (ALN) announced that now through January 31, the BLACK HISTORY UNCOVERED film collection is available for streaming on the network. The collection features films that highlight important individuals, events and organizations in Black history. The addition of this collection to ALN is the most recent in the effort of the streaming service to highlight and document Black history and culture. ALN Founder and CEO, Rodney J. Reynolds, is excited to add to the company's streaming options.

Nielsen's 2021 African American Consumer Report Explores Black ...
Nielsen continues to dedicate itself to telling the ...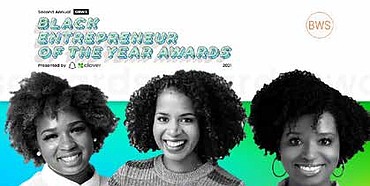 Winners Announced for The OBWS Black Entrepreneur of ...
Official Black Wall Street (OBWS) closes out Black ...
---
Chatham
Hyde Park
South Suburban
Southend
Weekend
CST Weekly