---
---
UHCHI CELEBRATES GRADUATES OF THE CULINARY APPRENTICESHIP PROGRAM
During the pandemic, Geri Bleavings was on Facebook and found out about UNITE HERE Chicago Hospitality Institute (UHCHI). The restaurant that she was running was closed because of the pandemic and she was doing some catering out of her house. She signed up and was drawn to the Culinary Apprenticeship Program's professional structure. It sparked a passion in her.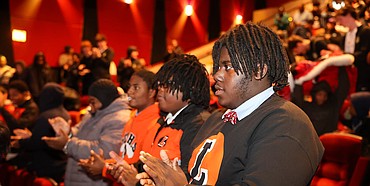 MBK Alliance hosts summit for boys and young men of color
Jackson Bishop, a senior at Lindblom Math and ...
Forty local organizations awarded Chicago's Cultural Treasures Grant
The Red Clay Dance Company has been a ...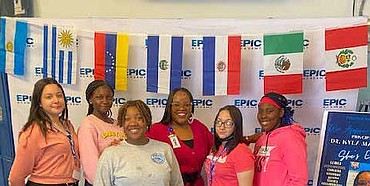 HIGH SCHOOL PRINCIPAL POURS INTO STUDENTS, STAFF AND ...
Dr. Kyla Mathews has been the Principal of ...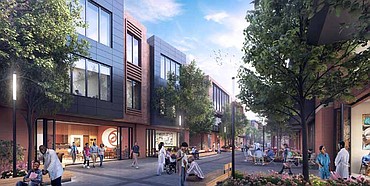 ROSELAND MEDICAL DISTRICT MASTER PLAN GOES TO NEXT ...
The Master Plan for the Roseland Medical District ...
---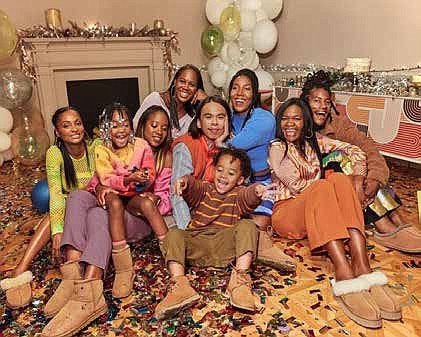 UGG SPREADS THE LOVE THIS HOLIDAY SEASON WITH ...
Southern California-based global lifestyle brand UGG® (a division of Deckers Brands [NYSE: DECK]) celebrates its position as the ultimate gift-giving brand by unveiling Feels Like UGG, its global holiday campaign featuring multi-hyphenate creative Jorge "Gitoo" Wright, a star on the cutting edge of the New York City fashion club culture scene known for bringing together all types of people to celebrate the pursuit of well-being, much like UGG®. His energy, passion, self-confidence, and love for others demonstrate the meaning of the season: the comfort and support one experiences from compassion and love. Gathered around him is his community of creative friends, as well as his family who join him in celebrating holiday joy.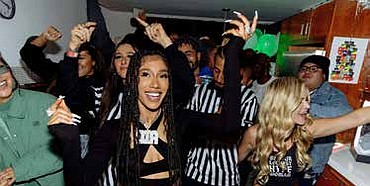 FOOT LOCKER KICKS OFF THE 2022 HOLIDAY SEASON ...
Global retailer Foot Locker, part of Foot Locker, Inc. (NYSE: FL), unveiled the debut of its global Holiday 2022 campaign ...
DE BEERS ANNOUNCES LUPITA NYONG'O AS FIRST GLOBAL ...
De Beers is proud to announce Lupita Nyong'o as its first Global Ambassador. The Academy Award-winning actor stars in the ...
Mane & Tress Opens Its Online Boutique to ...
For many, their hair is their calling card. The styles, colors and lengths they wear are a form of art ...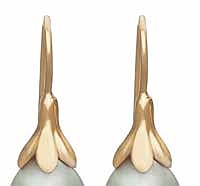 The Fairmined Gold Flora Collection, by Christina Malle, ...
Former human rights attorney, goldsmith and gemologist Christina Malle designs collections with traceability at the forefront. Always questioning the materials, ...
---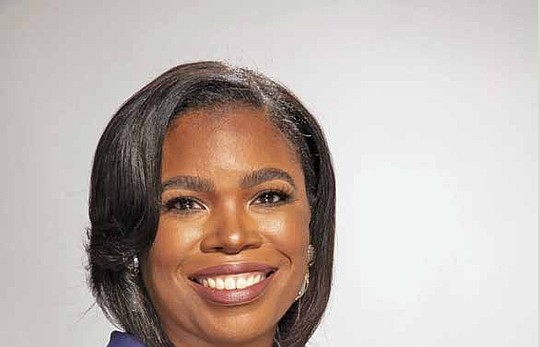 ATTORNEY WANTS TO HELP PEOPLE TO THINK ABOUT ...
Gena Jones is the daughter of the Chi-Lites singer Eugene Record. His career and his experiences with the IRS and tax situations are the foundation of Jones' entire career and led to her getting into the legal and accounting field.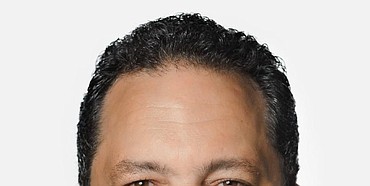 Tell the Supreme Court: We Still Need Affirmative ...
I am so grateful for Justice Jackson's voice ...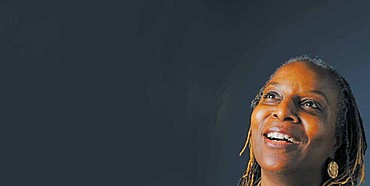 BOOK DETAILS BLACK WOMEN'S EXPERIENCES WITH THEIR HAIR
Lyzette Wanzer was infuriated by the murders of ...
---
Chatham
Hyde Park
South Suburban
Southend
Weekend
CST Weekly