ADOPTION ADVOCATE PENS 'MY JOURNEY TO JOSHUA
5/19/2021, noon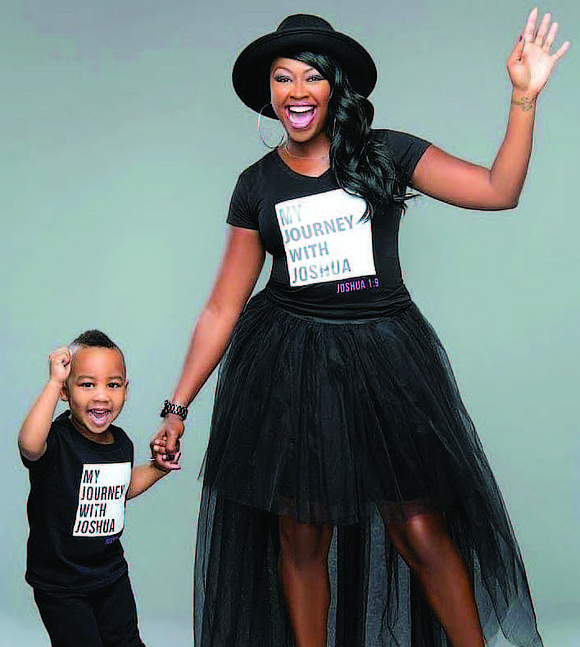 Adoption advocate pens 'My Journey to Joshua'
May is National Foster Care Month

BY TIA CAROL JONES
      Deborah Farmer always knew she wanted to foster a child and possibly one day adopt a child through foster care.
     Her journey began when she mentored a young girl with UCAN who was part of the foster care system. Now, Farmer has written a book, "My Journey to Joshua," about her experiences with fostering her son Joshua and adopting him.
     Farmer is a communications specialist and the founder of Brown Farmer Media Group, Inc. She is also an adoption advocate.
     In 2011-2012, Farmer received her foster care license and had foster care training. When she got married, she had her husband go through the foster care training, so that they could be placed with a foster child.
Farmer said she wrote the book because once she was placed with Joshua, they were met with so many different scenarios where she felt people were not informed or educated about foster care and adoption.
     "It really came out of a place, initially, a place of offense because people would say hurtful things, like 'where did you get that baby from?' or 'I didn't see you pregnant.' So, I found myself having to, for those that weren't in my immediate circle, explain to them who Joshua was and what this was without them having the sense to know she could have had a surrogate, or adopted or fostered a child," she said.
     Farmer said the book became a source for information and resources and for bringing awareness around foster care, adding she wanted to dispel myths about adoption and foster care.
     Farmer said Joshua was the first child placed with her. She was placed with Joshua when he was a newborn. She said when she was single, she wanted a girl, who was a newborn up to 2-years-old. She said when she got married, she became more open to a boy in the same age range.
     "We kept getting calls for boys and so at that point, I had to surrender. Do I want to be a mother, or do I want to be a mother of a girl or a boy or do I just want to be a parent. And so, at that point, it was just surrendering to the call that we got, which was the call for Joshua," she said.
     Farmer said they received calls prior to Joshua, but it never worked out. She said it was either multiple kids or older kids. Joshua is 5-years-old now.
     Farmer said she is enjoying motherhood and being a parent. "I love it, I'm a natural nurturer to my core. I have six godchildren. I've always been the mothering type," she said, adding that her home is typically where people come to seek refuge and shelter. "I've always been in a position to mother people, and shelter and put them in a place of getting whatever they need to get back on their feet."
     Farmer was placed with Joshua through One Hope United, a multi-state nonprofit organization that was founded in 1985. The organization has education centers, child and family services, behavioral health and residential programs.
     Speaking about the book she said it's a memoir and more of a love story of how she found love through Joshua and through God's grace.           "It's really a piece about love and how we need to get to that place of love and looking at that other emotion that comes is fear. And, if you don't do things because you're in fear, you're not living in love and you're not coming from a place of love."
     The book, "My Journey to Joshua," along with other items, are available for purchase at www.myjourneytojoshua.com.