REALTOR WANTS MORE PEOPLE TO OWN PROPERTY
2/24/2021, noon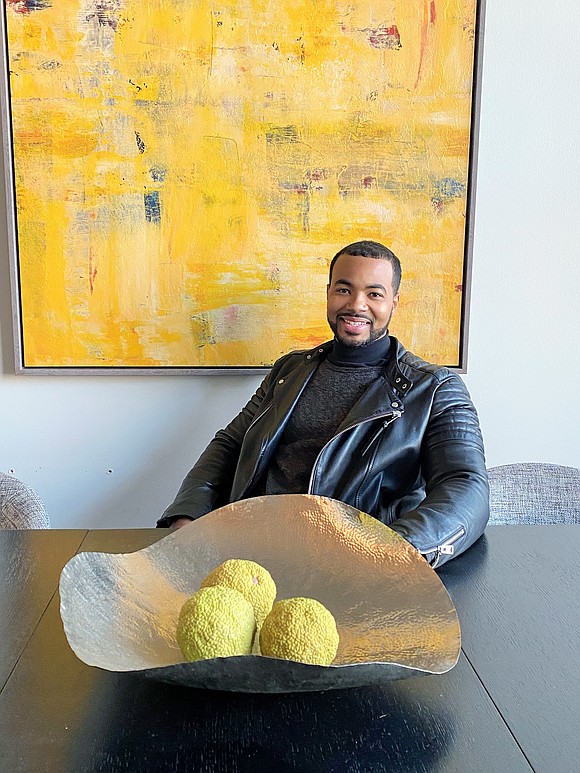 Realtor wants more people to own property
BY TIA CAROL JONES 
       QuoVadis Gates, founder of Quo & Co. Real Estate Agents, is on a mission to put blue collar families in a position to help build generational wealth through the purchase of multi-unit properties.      Gates, who grew up in Englewood, said by the time he graduated from Morehouse College, his neighborhood had been displaced because of Norfolk Southern Railway Company's expansion. "That experience taught me why real estate, and specifically, ownership, is so important," he said.
      "Ownership gives you a voice and that voice could make for a comfortable way of life, or it could allow for you, if you are comfortable with the way you live now, to maintain and continue that way of life." 
    Gates said the reason why they were displaced was the fact that most of the families were not homeowners. He said he pushes for homeownership because he wants Black people to be able to have something to call home and something that will stay in the family, as well as something that will appreciate in value.
      He added, "that home can almost be used as an investment vehicle if the family wants to start a business through the channel of refinancing the home." "In some cases I have seen individuals buy multi-units and it actually pays them on a monthly basis more than their job pays," he continued. "And, these are attainable assets."           Gates said looking at the South side and Bronzeville, most of the housing projects are long gone. He said those people who were displaced from those projects weren't miseducated, it was because they didn't have the proper information to attain the land or area for themselves. "My push is to show people that it's really not that difficult to become a homeowner," he said. 
     Gates said a credit score of 620 enables someone to be eligible for a Federal Housing Administration homebuyer loan, and a 640 credit score, enables someone to be eligible for an Illinois Housing Development Authority loan, as well as grants. 
     "That information is powerful because it allows for wealth to be accumulated in our neighborhoods. It allows for us to stay in our neighborhoods. It allows for us to not fight for better renters' rights, but have a voice," he said. "For me, being a realtor or helping this new millennial wave of individuals is so important." 
     Gates said there has been a wave of younger entrepreneurs and the new way to wealth and freedom is through entrepreneurship. He said he wants to push younger millennials who don't have the money to go out, start a business and buy property, specifically a multi-unit property.
      "You're buying a home and a business in one fell swoop. And, this transaction changes your life and the lives of those who come behind you," he said. Gates said buying property is not the financial hurdle that people think it is.
   "The first thing I think more of our people should know is that [it] is possible and it's not difficult, and if you're not ready now, getting the ball rolling, so this time next year or this time within a year and a half, you'll be in a circumstance that will actually have something that works for you," he said. 
     For more information, visit Gates' Instagram page @quovadisgates.