PASTOR JOHN HANNAH TO BRING TOGETHER THOUSANDS ON THE SOUTHSIDE TO MARCH FOR PEACE IN CHICAGO DURING ITS ANNUAL "PRAYER ON THE 9" DEMONSTRATION
Community organizations, elected officials, families and supporters to join the city-wide march in a show of solidarity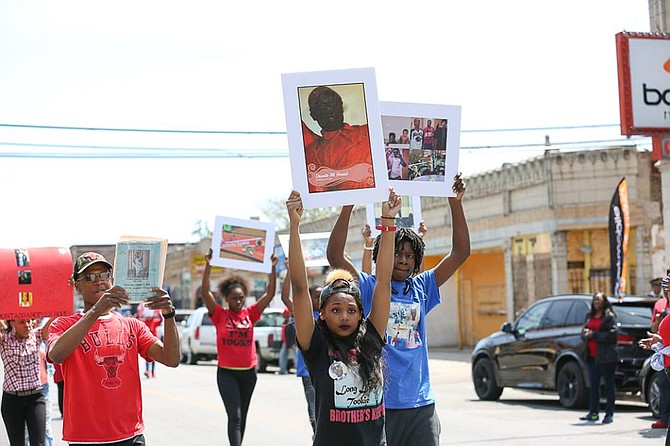 ---
PASTOR JOHN HANNAH TO BRING TOGETHER THOUSANDS ON THE
SOUTHSIDE TO MARCH FOR PEACE IN CHICAGO DURING ITS ANNUAL "PRAYER ON THE 9" DEMONSTRATION

CHICAGO'S LARGEST CITY WIDE MARCH AGAINST VIOLENCE
Community organizations, elected officials, families and supporters to join the city-wide march in a show of solidarity

Chicago, IL (May 10, 2023) – Pastor John F. Hannah, Senior Pastor of New Life Covenant SE Church congregation will host its annual "Prayer on the 9" initiative where thousands of people stand together in solidarity during a city-wide march. "Prayer on the 9" with its theme "Our Youth Matter" is
a community outreach program that serves as a catalyst for social change in Chicago communities where violence is most prevalent, "Prayer On The 9" will be held on Saturday, May 27th beginning at 12 noon. Pastor Hannah will present his community address at the beginning of the rally at 79th Street and Greenwood.

During the community address, Hannah will focus on families and mothers who have lost children to violence; discuss issues of mental health and the impact of violence. Special guests and elected officials will speak during the program. At 1:00pm in the most dramatic portion of "Prayer On The 9,"
Pastor Hannah will lead The Step Out, when the entire group will be directed to March down 79th Street in unison with families walking together.

"Prayer On The 9" was created to draw citywide attention to the senseless violence and shootings that plague Chicago. The event serves as a call-to-action for the community to gather and to pray together as one community, one city against violence of any kind.

Families from across the city will join the walk and speak out for the safety and peace that their communities deserve. It is the hope that this show of solidarity and love will help all youth to recognize that life is precious and all lives should be valued.

Thousands of participants will come together and line two-miles along 79th Street from Greenwood to the Dan Ryan on both sides of the street in a demonstration of a unified stance against violence.

Pastor Hannah states, "Our city is under siege. Our youth deserve to live their lives without fear of senseless shootings and violence. They deserve to live long and healthy lives free of trauma and daily fear."

"Together, we will harness the power of collective prayer to address the problems of the community while seeking healing and transformation for the many ills in our society, including all types of violence, poverty, mental and physical illness and more," continues Pastor Hannah who leads a
congregation of nearly 20,000 people. New Life Covenant SE follows the principles of a church of love, worship, word, outreach and community development.

Those who would like to join the march against violence and for further information, please call 773-285-1731.
---