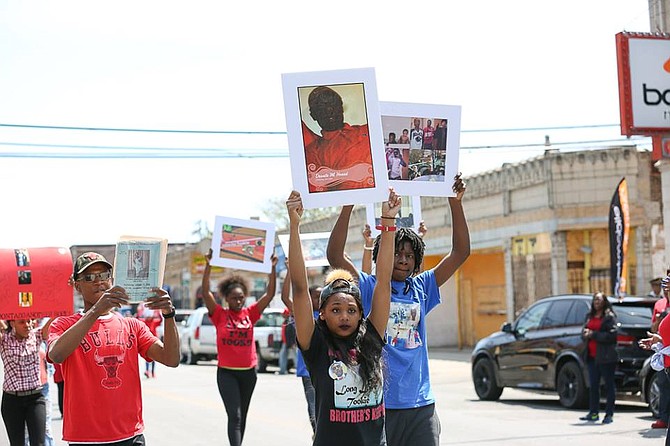 Stories this photo appears in:

Community organizations, elected officials, families and supporters to join the city-wide march in a show of solidarity
Pastor John F. Hannah, Senior Pastor of New Life Covenant SE Church congregation will host its annual "Prayer on the 9" initiative where thousands of people stand together in solidarity during a city-wide march. "Prayer on the 9" with its theme "Our Youth Matter" is a community outreach program that serves as a catalyst for social change in Chicago communities where violence is most prevalent, "Prayer On The 9" will be held on Saturday, May 27th beginning at 12 noon. Pastor Hannah will present his community address at the beginning of the rally at 79th Street and Greenwood.