Epic novel 'Memphis' Tells a Good Black Southern Story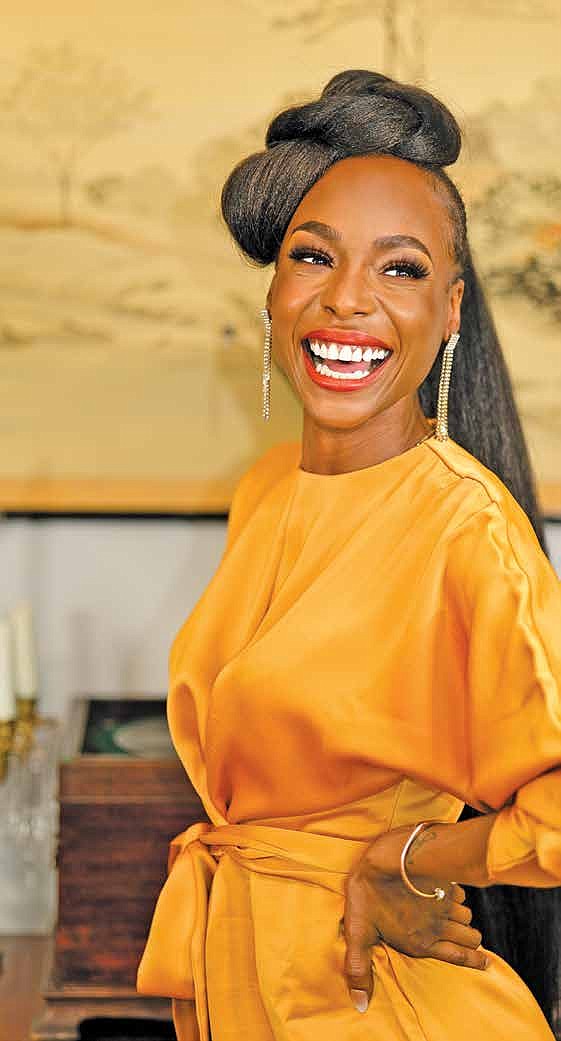 ---
Epic novel 'Memphis' Tells a Good Black Southern Story

By Tia Carol Jones

For Tara M. Stringfellow, Esq., the idea for her book "Memphis" started from birth. She was born a poet and when things happened in her family, she would make a note to remember it.   Even if it was something bleak, with the understanding that those moments were important and something that she would need to write about.

Stringfellow always knew that she came from greatness. Her grandfather was the first Black detective in Memphis, Tenn. and her grandmother was the first Black nurse to work in the white hospital. She is a direct descendant of Hiram Revels, the first Black United States Senator.

"That pride that comes from Blackness was there at birth. I always knew that I would be a writer and that my family is great, but also like countless other Black families, we've always made this country great. Where are our monuments and where are the stories told about us? I didn't think there were that many, so I decided to write one," she said.

"Memphis" has been described as lyrical prose. The book, which was released in April of 2022, follows a family throughout the course of 70 years. Stringfellow's family's story serves as a background for the book, with fictional elements included. She believes all writing should be personal.   "I feel as though all of my writing should tell a good southern Black story and tell it well," she said.

Stringfellow is an artist and an activist, as well as a storyteller. While she was attending Northwestern University, she connected with African American Studies Professor Dr. Tracy Vaughn-Manley. Vaughn-Manley, who Stringfellow described as "one of the best human beings God has ever made" taught her how to quilt. Stringfellow said there probably wouldn't be a "Memphis" without Vaughn-Manley. In the book, there are elements of quilts and quilting in the story.

"It's almost like paying homage to my Ancestors when I quilt. My grandmother also was a quilter, so I felt when I was learning how to quilt, I was getting more in touch with my own Ancestors.  I just thought it was beautiful for the book. I had a poem and in one line of the poem, I said, 'make your stitches as small and as tiny as the number of opportunities granted to the women who came before you. Quilting is a beautiful American and Black American, Southern tradition," Stringfellow said.

Stringfellow acknowledged that quilts were used  to show the routes for the Underground Railroad, with different colors and shapes serving as roadmaps for the enslaved. Quilting puts Stringfellow in touch with her grandmother and with those enslaved who escaped, as well as those who tried to escape and weren't able to. While in Ghana as a student, Stringfellow learned the tribes in Ghana also quilt, each patch means something in the tribe's history. Knowing that quilting is a West African tradition that Black Americans brought with them through the Middle Passage and was passed through generations makes Stringfellow feel Black and beautiful.

Stringfellow is editing her poetry collection, which will be released in 2024, called "Magic ENUFF." She also has started writing the second novel. She is really grateful to everyone who has bought and read "Memphis".  It has meant the world to her.

For more information about Tara M. Stringfellow, visit www.tarastringfellow.com.
---