ILLINOIS JUSTICE PROJECT WORKS TO IMPROVE PUBLIC SAFETY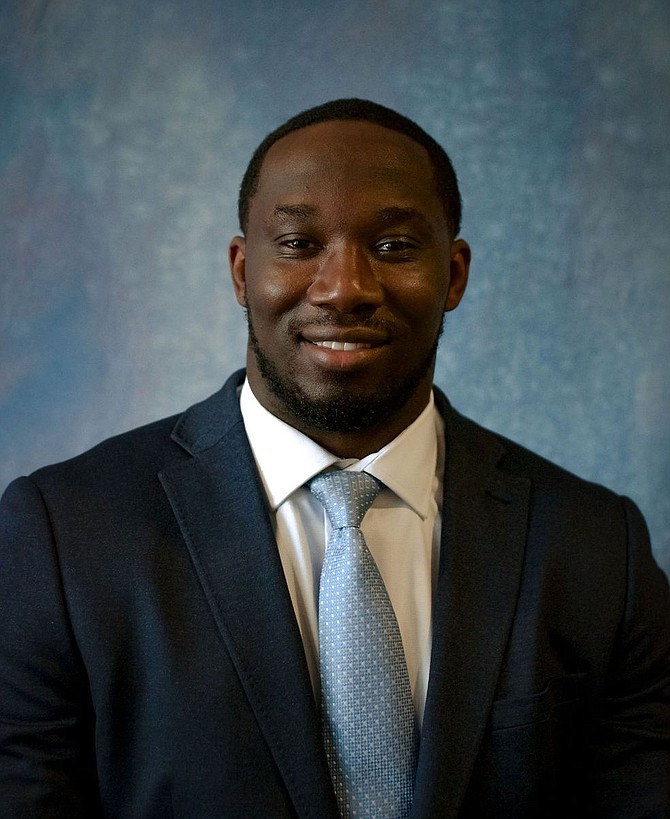 ---
 ILLINOIS JUSTICE PROJECT WORKS TO IMPROVE PUBLIC SAFETY

BY TIA CAROL JONES

Ahmadou Drame' is the Project Director at the Illinois Justice Project. Drame' works to advance policies, programs and initiatives that reduce
violence, gun violence and reduce incarceration.

The Illinois Justice Project began in 2014 as part of an initiative
called Metropolis Strategies. The non-profit also is committed to
improving public safety.

Drame' described the Illinois Justice Project as the "Olivia Pope
and Associates of Criminal Justice Reform." When leaders face challenges
and need advice, Illinois Justice Project is there, in a discreet
fashion, to help them solve the issues.

"Over the last half century, our communities have been told
the only way we can improve public safety and the safety of our
communities is through, what I would refer to as tough on crime
approaches – over-policing of Black and Brown communities, the
over incarceration of Black and Brown and we've had 50 years
plus to examine the effectiveness of that approach. Throughout
that entire period, the irony is, crime has basically gone up or been
relatively high throughout that period," Drame' said, and added that
it means something is not working in that approach.

The work Illinois Justice Project does is to try to improve
public safety and create equitable neighborhoods, in Illinois and in
Chicago. Drame' believes in order to achieve public safety, people
will have to take an honest look at the historical approaches that
have not worked, people – including elected officials – have to be
willing to engage with the community to understand the dynamics
and problems they face but also to be willing to engage people in
generating solutions. Drame added to advance the solutions the
community wants to see, they must have an ongoing discussion and
dialogue about the changes that are being made.

Drame' acknowledged that in other parts of the country evidenced
based approaches such as restorative justice, second chances
and creating opportunities for people who commit crimes that
are associated with poverty -- are more effective in creating safer
communities, and keeping people out of the criminal legal system.

Drame' spent time as a community organizer on the West side
of Chicago. For him, community organizing was the most important
education he had in his life. He uses those skills in his work
today and it contributes to his work.

Drame' is also a part of the Leadership Greater Chicago Class
of 2023 Fellows Program. His hope is that the skills he learned in
community organizing can help him succeed in the LGC Fellows
Program.

In recent weeks, a conversation about the elimination of cash
bail, under Pretrial Fairness Act in the Safe-T Act, has become a
national headline, with a lot of misinformation being spread.

"What the Pretrial Fairness Act does, is it eliminates wealth
in determining whether a person is to be free and out of jail, while
they have been merely accused of a crime and not convicted,"
Drame' said, adding that Black women often bear the responsibility
of paying for bail, which also has extracted wealth from communities.
"We ought not be using wealth as a determining factor as to
whether or not people have justice."

The Illinois Justice Project is trying to advance an agenda that
creates a more equitable legal system. Drame' believes the State of
Illinois and the City of Chicago will be much better off when there
is a system that evaluates people based on the crime they have been
accused of, the circumstances surrounding that crime, in determining
whether they are a risk to public safety.

Illinois Justice Project also is focused on supporting individuals
who have been incarcerated and having them successfully
re-enter communities.

For more information about Illinois Justice Project, visit
www.iljp.org.
---