ACTOR TALKS ABOUT ROLE IN 'DEAR EVAN HANSEN'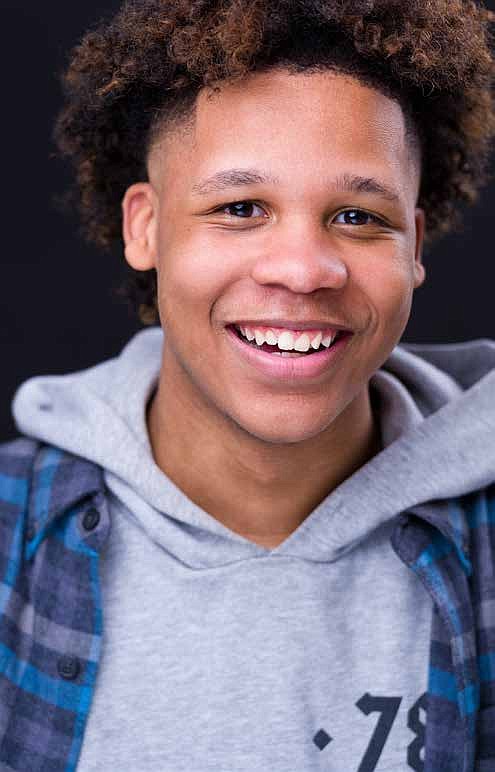 ---
 ACTOR TALKS ABOUT ROLE IN 'DEAR EVAN HANSEN'

BY TIA CAROL JONES

Jeffrey Cornelius started taking piano lessons when he was
seven years old. That's when his love of music began. He discovered theater when he was really young. His grandparents took him to a show. He saw his first show and he was hooked.

Cornelius portrays Evan Hansen in "Dear Evan Hansen,"
as the alternate. The musical is currently running at the James M.
Nederlander Theatre until Dec. 31.

"Dear Evan Hansen" is about a young man with social anxiety
who, in an attempt to make a connection with other people, inserts himself in a situation.

Cornelius, 19, auditioned for "Dear Evan Hansen" after listening
to the soundtrack when he was in high school. He told a friend
that he would be in the show. He sent in an audition tape, then
was called back to audition. He eventually was casts in the touring company for the show. He portrays Evan twice a week.

"Evan is a beast of a role. You don't really leave the stage
much, and when you do, you're changing costumes, getting water then getting right back on stage," Cornelius said.

Cornelius tries to be as kind to himself as he can when he's
not on stage. Whether that is treating himself when he feels that he deserves it or taking time to be with himself. He also makes sure that he is hydrated and vocally healthy because the role is vocally demanding with lots of high and low notes. The role requires  Cornelius to make sure he is physically, vocally and mentally healthy.

Cornelius describes the show as a look at what it is like to be a
young person in today's world, with social media bringing people
closer together, but because of the perceived closeness of social
media, people are actually more distant than they have ever been.

Cornelius' song to sing from the show is "For Forever," because
it was the first song he learned to sing after his voice changed. His favorite song to be part of is "So Big/So Small" and "To Break In a Glove."

"I really love being in those scenes with the people who do
them, because they are just such phenomenal actors and I learn so much by watching them do what they do," he said.

Cornelius started college in Fall 2021. He is pursuing a Musical Theater degree. He went his whole Freshman year without performing. So, to be on tour and on stage after the pandemic has been wild for him. He doesn't take for granted the opportunity he has.

"We went without live theater for so long, so to be back and
performing and all over the country, I just think it is so special. It's
really special to me," he said.

Cornelius believes the show is a great conversation starter for
things like mental health, which seem to be taboo. He thinks it is a great show for parents to take their children to see and for children to take their parents to see, because people can relate to at least one character in the show. For Cornelius, there are a lot of parts of Evan that resonate with him.

"I think there are so many beautiful human qualities in each
person in the show that it really makes you want to care about what's going on in these people's lives," he said.

Tickets cost $39-$120. For more information about "Dear Evan
Hansen" or to purchase tickets, visit www.BroadwayInChicago.com.
---