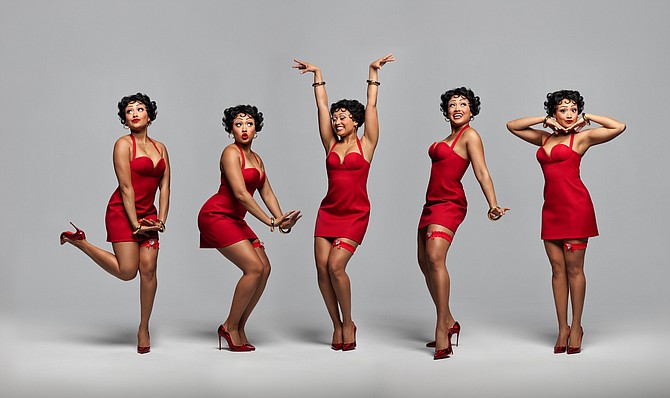 JasmineRogers_Multi_BoopTheMusical_Photo by Mark Seliger
Stories this photo appears in:

Boop! The Betty Boop Musical will have its premiere on Sunday, Nov. 19th, at CIBC Theatre, located at 18 W. Monroe St. It will run through Sunday, Dec. 24th. Jasmine Amy Rogers plays Betty Boop, Ainsley Anthony Melham plays Dwayne, Stephen DeRosa plays Grampy, Angelica Hales plays Trisha, Erich Bergen plays Raymond and Anastacia McCleskey plays Carol.