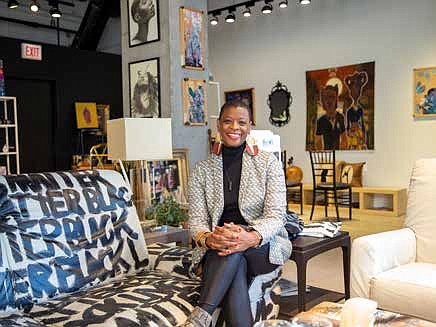 Shari Currie is the owner of Recycled Modern, a home décor with a
location in Hyde Park. PHOTO PROVIDED BY SHARI CURRIE.
Stories this photo appears in:

Shari always wanted a space with a shop of her own. She started planning events and fell in love with it. When she bought her house, she started to shop for items to decorate. She had a concept of what she wanted, but couldn't find it in stores. It led her to create a space where people would feel at home, while they were shopping for home décor and art.