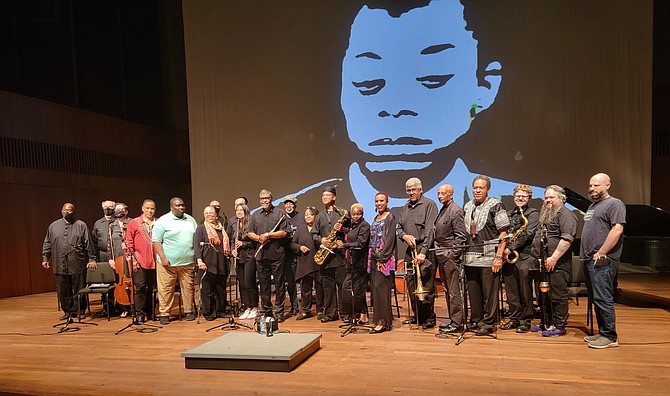 The second Z Fest took place from June 2-5. The festival was organized as a way to continue the legacy of performer Saalik Ahmad Ziyad. During the music festival Renee Reneé Baker and the Chicago Modern Orchestra Project presented The Baldwin Chronicles 4: The Art of Being Black. Photo provided by Daaiyah A. Ziyad.
Stories this photo appears in:

Taalib-Din Ziyad knew when his son Saalik Ahmad Ziyad was a baby that he had a kind and gentle spirit. Ziyad said Saalik was a gifted, lovable human being. He never heard Saalik bad mouth or talk about anyone, and he always tried to help people.