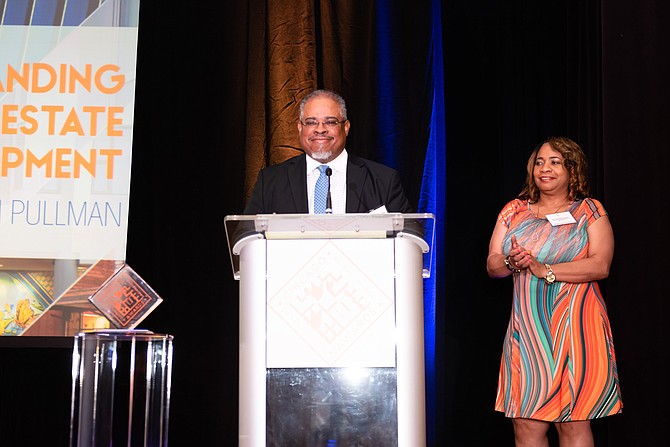 Waller – Baron Waller, owner/operator of three Culver's restaurant locations in the city of Chicago, was awarded the For-Profit Real Estate Development Award at the LISC Chicago Chicago Neighborhood Development Award. Photo provided by Rise Strategy Group.
Stories this photo appears in:

Baron Waller is the owner/operator of three Chicago Culver's restaurants, one in Bronzeville, one in Ravenswood and one in Pullman. He believes everyone in the city should have access to good food and great service. He also wants to make an impact and make a difference in the city by providing jobs.