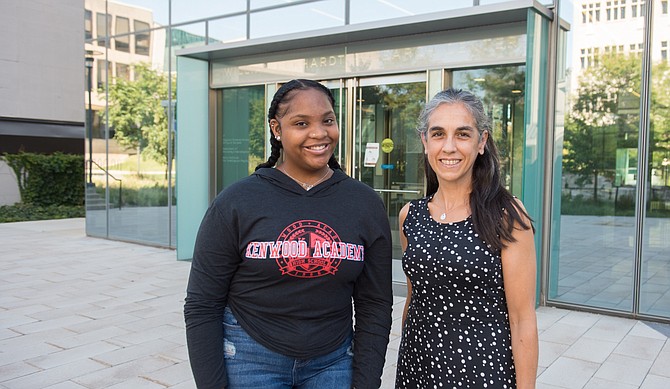 INTN1 – Deijah Beatty, left, is a junior at Kenwood Academy High School, who participated in the University of Chicago Youth Internship Program. Laura Rico-Beck, right, is the Assistant Dean of Education and Outreach at the University of Chicago's Pritzker School of Molecular Engineering and served as Deija's supervisor during the internship program. Photo Courtesy of the University of Chicago's Office of Civic Engagement
Stories this photo appears in:

This summer the University of Chicago launched a Youth Internship Program. The program paid Chicago Public High School students and paired them with an internship supervisor in different units throughout the University. There were 10 students who participated in the program this year remotely. There is an aim to expand to 30 students next year and ultimately get to 100 students by 2024.