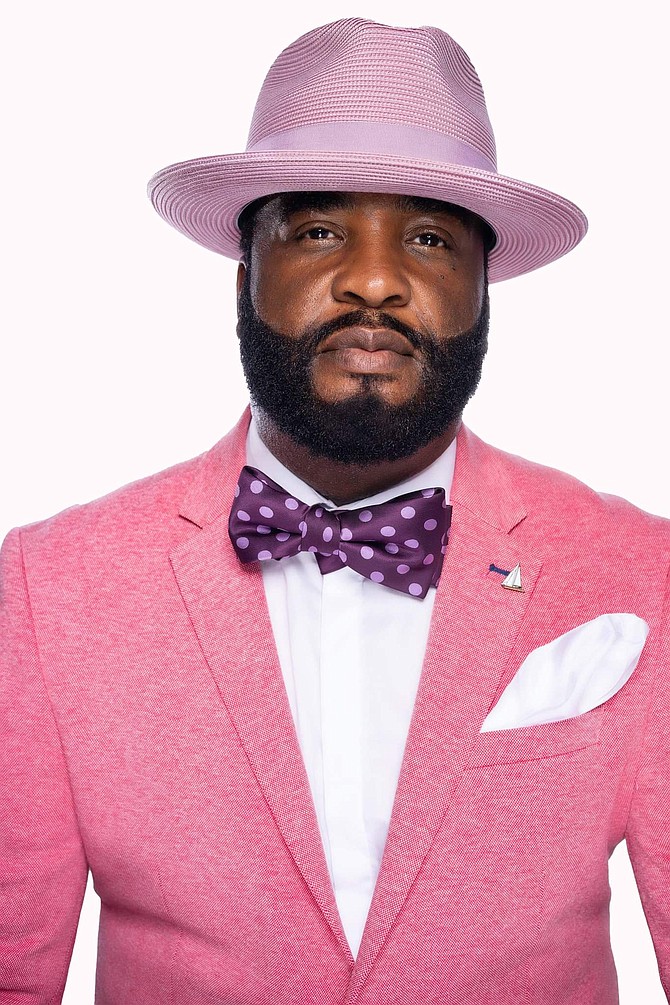 Walker – Mark Walker started his brand Oooh Wee with one sweet tea flavor. Now, there are several flavors of teas, foods trucks and restaurants. Photo provided by Latrice Mosley-Smith
Stories this photo appears in:

Mark Walker has been in the retail business for seven years, starting out with Oooh Wee Sweet Tea. The tea was being sold in the Harold's Chicken at 87th and Dan Ryan in December of 2014, at a tea stand set up on vintage luggage, with one flavor, lemon honey. It blossomed. In the first year, there were 286,000 cups of tea sold and name recognition from celebrities and elected officials. Walker hired staff and was able to get tea in more places.