Oooh Wee! It Is! Restaurant expands to Beverly and Wicker Park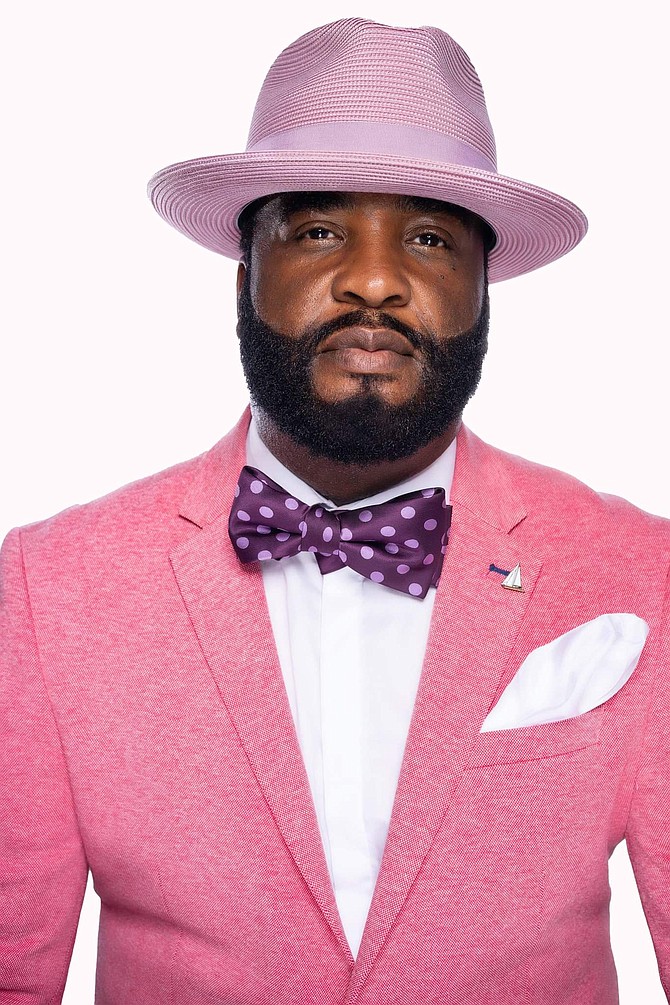 ---
 Oooh Wee! It Is! Restaurant expands to Beverly and Wicker Park
By Tia Carol Jones
Mark Walker has been in the retail business for seven years, starting out with Oooh Wee Sweet Tea. The tea was being sold in the Harold's Chicken at 87th and Dan Ryan in December of 2014, at a tea stand set up on vintage luggage, with one flavor, lemon honey.
It blossomed. In the first year, there were 286,000 cups of tea sold and name recognition from celebrities and elected officials. Walker hired staff and was able to get tea in more places.

During the pandemic, Walker came up with the idea to open an Oooh Wee! It Is! Restaurant in September of 2020. Oooh Wee Sweet Tea was sold in a lot of malls, including River Oaks and Gurnee Mills, but because of the pandemic those places were closed.  Walker and his wife, Shae, had the bulk of their businesses in the malls. In River Oaks Mall, they owned five businesses – a Burger Bar, hair salon, tea stand, cereal bar and kids fun zone.

Walker has a culinary background, so he started to play around with different dishes and recipes. They decided to sell dinners and include the tea with the meal. It went over well, and Walker opened the first restaurant in October of 2020 in Burnham located at 2208 E. State St, which is a carryout restaurant. The second location is a sit-down restaurant and is located at 33E. 83rd St.

Two new locations are set to open this year. One is in Beverly at 111th and Longwood, and one in Wicker Park, North Ave. and Damen. Walker chose Beverly because it is in between Chatham and Burnham. It will be a larger location, which enables them to do catering and carry-out and it will feed the food trucks.

The Wicker Park location is an opportunity for the brand to step outside its norm and do something different. "We think that we want to get more diverse and serve and allow other communities to taste some of this Oooh Wee," Walker said. It is a much larger location, larger than all the other locations. Walker is excited to bring the restaurant to a new community and new customers.

Oooh Wee also are three food trucks.  There are employment opportunities. Walker is looking for busboys, busgirls, floor managers, shift managers, shift leads, parking attendants, line cooks, a cook and security to work in all of the locations. The demand is high and there is a need for what Oooh Wee brings to the community.

The opportunities offer a living wage. There are employees at locations who make between $1,500 to $2,000 a week. Those interested can send in a resume to info@ooohwee.org, or they can stop at any of the locations and set up an interview.
During COVID-19 and keeping CDC Guideline we are Keeping safety measures in mind, there is a body mister when customers walk in the door to sanitize their clothing and they take your temperature. "We're really interested in keeping our customers and our staff safe, at the end of the day," Walker said.

Walker has learned that opening restaurants in the midst of a pandemic is the right thing to do. Walker thinks it is time to fill the void and step out on faith. It doesn't take a lot of money or a perfect credit score or an educational background to open a business, people need to just start somewhere. Walker is afraid of people who won't start.

"Don't be afraid to fail. Failure is the pricetag to success. It is not until you have failed that you have truly succeeded," Walker said. "I think a lot of people assume that it takes a lot. It just takes for you to get up and do something, at the end of the day."
---