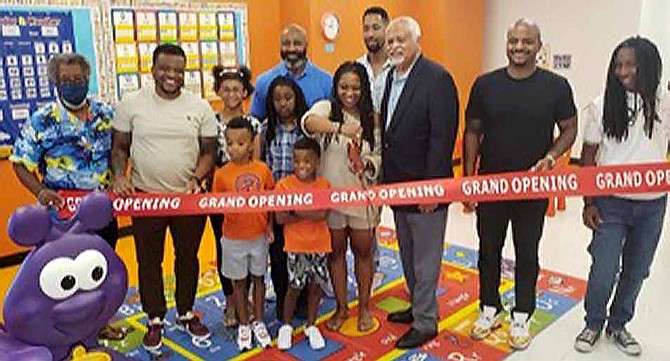 Kiley Russell opened Kemit Academy, located at 5100 S. Dorchester, at the end of July. The day care center offers therapeutic services to children and families with different needs. Photos provided by Kiley Russell
Stories this photo appears in:

Kiley Russell, founder and executive director of Kemit Academy, first opened the day care, with a focus on children with different needs 16 years ago. She was trying to find a space for her older son that wasn't all play but not strict and structured all day. As a school administrator, she was working many hours each day but spending a few hours with her son.