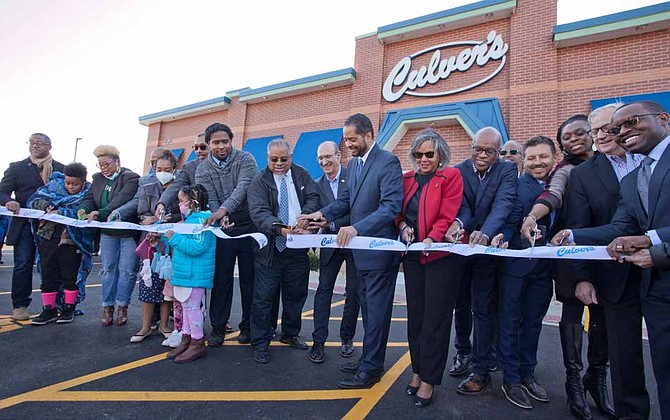 Culver's Restaurant, located at 111th and Doty Ave., opened on Monday, Nov. 8. Photo provided by Brian Berg
Stories this photo appears in:

A Culver's Restaurant opened at 111th and Doty Ave. on Monday, Nov. 8, with the distinction of being the first new stand-alone sit-down restaurant in the community in more than 30 years. It is just one more part of a renaissance in the 9th ward that began with Walmart opening on 10900 Doty Ave., then Planet Fitness, One Eleven Food Hall, Method and Amazon. The 4,300 square foot restaurant includes 124 indoor seats, patio seating and a drive-thru. The restaurant brings 70 jobs to the community.