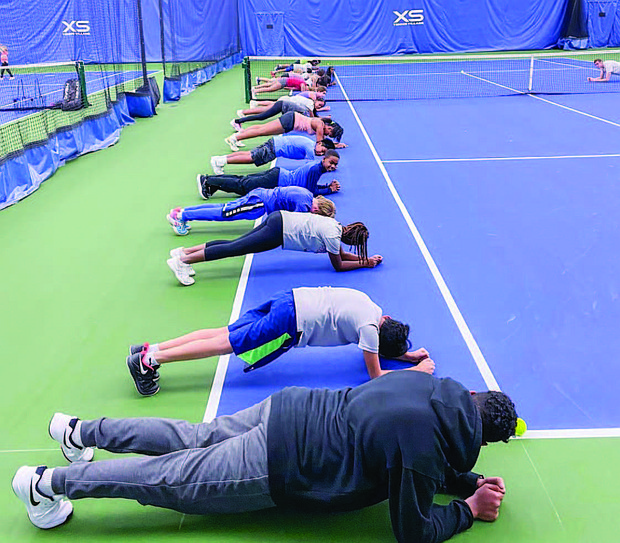 XS Tennis, founded by Kamau Murray, sustained damaged during the civil unrest during Summer 2020. Murray will use money from the Rebuild Distressed Communities program to repair damage done to XS Tennis. Photo courtesy of Kamau Murray
Stories this photo appears in:

Kamau Murray opened the new XS Tennis and Education Foundation facility, located at 53rd and State Street in 2018. Murray needed a facility where he could teach tennis all year round. The facility has 27 tennis courts and classrooms.