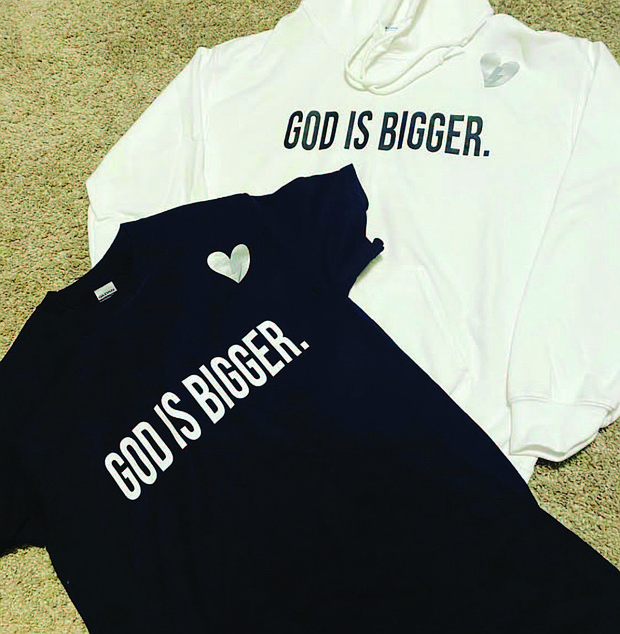 Kiara Jones created God Is Bigger Clothing as a way to give hope to people and to let them know that God is in control. Photo courtesy of God Is Bigger Clothing
Stories this photo appears in:

In 2019, Kiara N. Jones created the God Is Bigger clothing line. She said it was an idea God gave her randomly while she was sitting in her new members class at her church. The goal was to show her faith through fashion. But now, with the coronavirus, COVID-19, and the uncertainty, it has become a message for people to lean on.