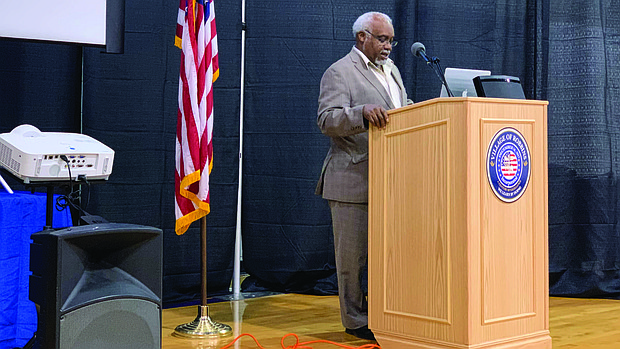 Village of Robbins Mayor Tyrone Ward (pictured) hosted a town hall meeting to address concerns residents might have about the novel coronavirus. Photo credit: Tia Carol Jones
Stories this photo appears in:

Tyrone Ward, mayor of Robbins, hosted a town hall meeting to provide information about the novel coronavirus as a way to answer residents' questions and concerns. The meeting also included a presentation from Cook County Public Health Chief Operating Officer Dr. Terry Mason.