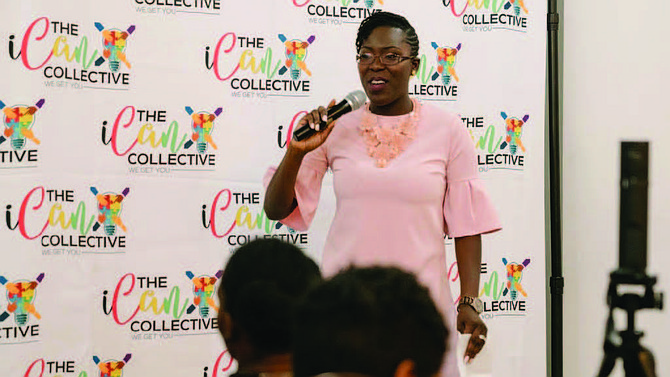 Afenya Pongo-Montgomery (pictured), founder of The iCan Collective, will soon host a sneak preview of the new iCan Collective event venue that will soon be open in South Loop. Photo Credit: Provided by The iCan Collective.
Stories this photo appears in:

The iCan Collective will soon celebrate the opening of its new event space, 2036 S. Michigan Ave., in South Loop with a Sneak Preview event on Nov. 17 from 5 p.m. to 8 p.m. During the event, attendees will get a look at the space and see different ways it can be utilized for workshops, seminars, and even weddings or birthday parties.