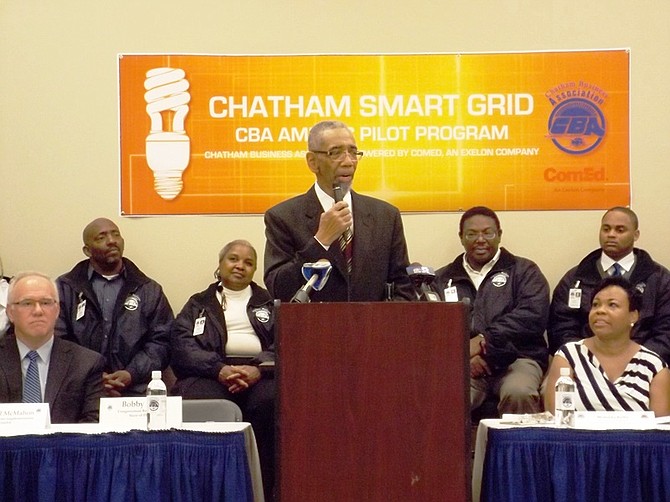 Michael McMahon, vice president of smart grid technology for ComEd, U.S. Cong. Bobby Rush (Dist.-1) and Melinda Kelly, Exec. Dir., Chatham Business Association. Back row seated, Dwain Geoghegan, Madeline Morgan, George Sims, Clifford Borner, II, participants in Chatham Business Association/ComEd, pilot, smart grid outreach, pilot training/employment program.
Stories this photo appears in:

Federal and locally elected officials and area business owners, gathered Monday at the QBG Foundation/Chicago Citizen Newspaper headquarters, 806 E. 78th St. in Chicago, to discuss a recently launched, pilot, training and employment partnership between ComEd and the Chatham Business Association (CBA) at the behest of Cong. Bobby Rush (Dist.-1), as a way to bring jobs and economic development to the greater Chatham area.