MAYOR BRANDON JOHNSON ANNOUNCES EXPANDED YOUTH COMMISSION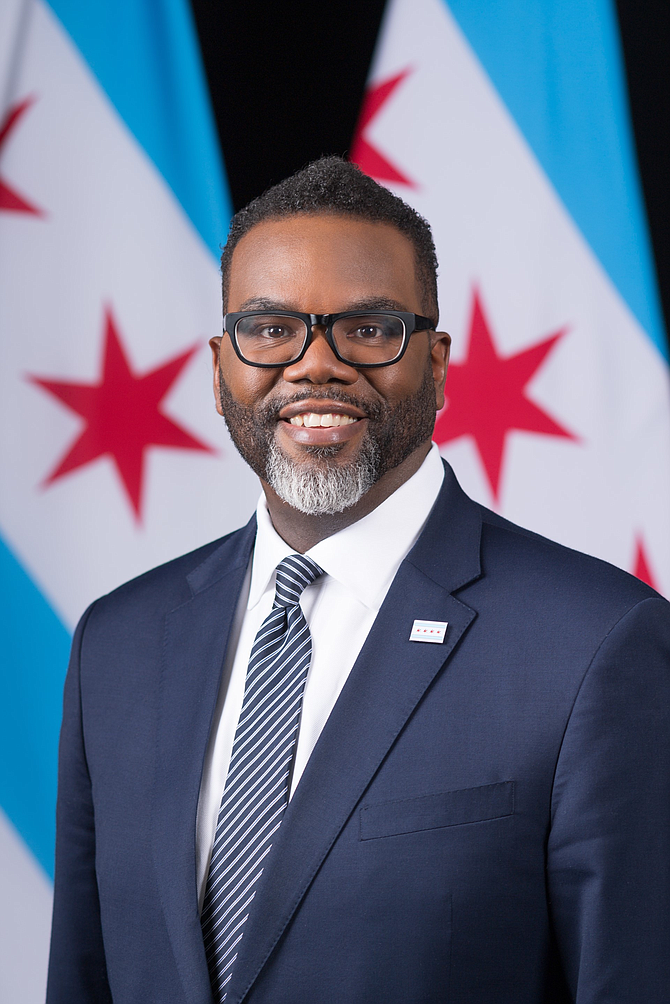 ---
MAYOR BRANDON JOHNSON ANNOUNCES EXPANDED YOUTH COMMISSION 
CHICAGO — Mayor Brandon Johnson announced the 5th cohort of the Mayor's Youth Commission, expanding the Commission from 32 young people to 40 young people.  
"My administration will always center the voices and lived experiences of Chicago's youth in order to create an agenda that reflects their priorities and passions," said Mayor Brandon Johnson. "The expanded Youth Commission, now in its fifth cohort, is an important avenue to engage with youth and provide an opportunity for our future leaders to weigh in on decisions that impact them."  
The Youth Commission meets monthly to hear from guest speakers and to give their input on youth-related City projects and policy. Youth Commissioners are between the ages of 14-19 and were selected through a rigorous application process which saw a record number of applicants from across the city. The 2023-24 cohort is the largest cohort in the Youth Commission's history.  
The 2023-24 Commissioners are: Addison Haywood, Eliot Ticer-Wurr, Shanya Yang, Grace Paluzzi Steele, Jayla Anderson Westbrook, Metzli Hernandez, Camila Alvarado, Rishi Chandra, Alessandra Romero, Molly Wilson, Miriam Niestat, Norah Guenthner, Alexander Torzewski, Jaqueza Thomas, Damarion Spann, Leisly Bahena, Zuri Belcore, Sarah Onyewuchi, Lanya Scott, Alejandra Sotelo, Destiny Plata, Mia Colone, Bowen Chen, Leah Norwood, Fernando Gonzalez, Brooke Jenkins, Johanna Castro, Anastacia Kelly, Ayanna McCarthy, Norah Al-Hallaj, Yaretzi Ulloa, Ayan Sayani, Zuhair Alsikafi, Malcolm Pinkston, Samantha Lopez, Benjamin Kagan, Taylor Anderson, Shanyah Morris, Precious Adedokun, and Natorion Johnson. The Commissioners come from across Chicago, representing 28 distinct community areas.  
Youth Commissioners have given vital input to multiple city projects, including My CHI. My Future., the Department of Housing's youth homelessness work, environmental justice projects, and more. The first meeting of the 2023-24 cohort took place on Saturday, Sept. 9th, at City Hall.
---