Aetna Better Health of Illinois Supports Community Health Centers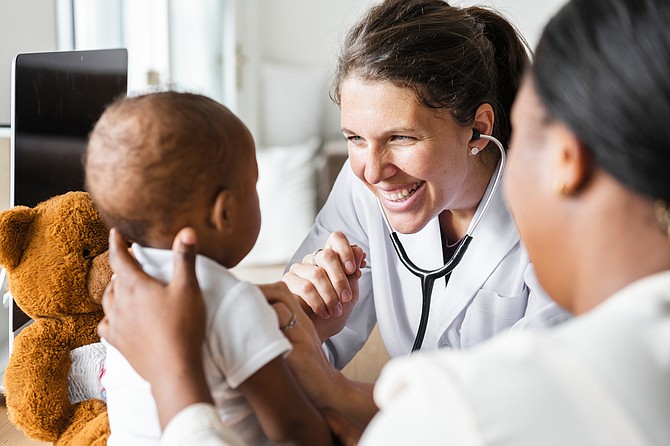 ---
 Aetna Better Health of Illinois Supports Community Health Centers

By Tia Carol Jones

Aetna Better Health of Illinois has provided more than $12.7 million in value-based incentive payments to eight local community health centers.

The company has provided Access Community Health Network, Apogee Health Partners, Aunt Martha's Health and Wellness, Community Health Care, Inc., Family Christian Health Center, Family Medicine Specialists, Lawndale Christian Health Center and Near North Health have received a share of the funds. The hope is the payments will enable the health centers to improve the quality of care in the communities where they are located.

"Our members often face health disparities including access to care," Rushil Desai, CEO of Aetna Better Health of Illinois, said in a release. "Supporting these health centers through value-based care arrangements is one of the innovative ways we're addressing health equity. By reducing costs and improving quality, these health centers are able to offer equitable care and services to our members and the community."

Aetna Better Health is a CVS Health Company, and it serves the Medicaid population in Illinois. Aetna  Better Health was in the Illinois market in the 2010s. It left the market in 2017 and came back in 2020, with the acquisition of what was formerly known as Illini Care.

Scott Keefer, Aetna Spokesperson, said the payments represent excellence and performance in the contracts that Aetna Better Health of Illinois has with the community health centers, which are in under resourced communities. Some of the health centers are Federally Qualified Health Centers (FQHCs), which means they are qualified for enhanced reimbursements from Medicare and Medicaid.

Aetna Better Health of Illinois has entered into arrangements with these providers, and they have accountability metrics for utilization and quality.

"What these payouts represent is achieving and going above and beyond in those metrics. So, they are achieving great outcomes for their patients and our members, our Medicaid members," Keefer said.

The eight community health centers have been in the arrangement since 2020. Keefer said they have been wonderful partners and continue to be wonderful partners, whether they are helping patients manage chronic disease or managing health equity disparities.

The payments enable these community health centers to get the staff appropriately and get the resources they need, on the clinical side and the operation side, as well as enable them to serve the members and the patients better.

"We initially chose these providers because they were interested in working with us and partnering with us at this next level. Many of these are FQHCs that serve their communities well and we're very proud to partner with them in that way," Keefer said. "At Aetna Better Health, we're really proud to work with these organizations, they've been wonderful partners over the past years."

Keefer added that in order to ensure Medicaid and managed care are sustainable, arrangements like the one Aetna Better Health has with these providers, where they are lowering the cost of care while reinvesting in the practices through the money, is how the healthcare experience will improve in these communities.

Money earned by the community health centers is based on their performance against their contract metrics. Larger providers typically have larger earning potential. The providers are managing the total experiences of the patients when it comes to care.

While currently there are 14 community health centers who have contracts with Aetna Better Health, there is a plan to expand to other community health centers, as well as hospitals and primary care centers.

For more information about Aetna Better Health of Illinois, visit www.aetna.com.
---