Aunt Jackie's Curls and Coils Partners with BIPOC Designers for First NYFW Debut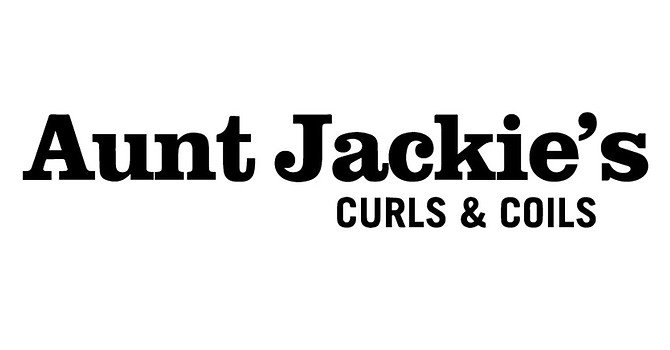 ---
Aunt Jackie's Curls and Coils Partners with BIPOC Designers for First NYFW Debut
ATLANTA, PRNewswire -- Leading textured haircare brand Aunt Jackie's Curls and Coils is set to make its monumental debut at New York Fashion Week (NYFW) through exciting partnerships with designers Bach Mai and Sami Miró. This unprecedented collaboration not only marks the brand's first-ever appearance at NYFW but also celebrates the power of inclusivity, diversity, and supporting Black-owned & AAPI businesses, models, hairstylists, and more.
AAPI designer and CFDA Emerging Designer of 2022 Nominee, Bach Mai, shares, "Healthy hair is beautiful hair, and Aunt Jackie's Curls and Coils has truly wonderful, quality products that help achieve healthy, beautiful hair -- we're so proud to have them as a show partner." He continues, "Both myself and my brand always champion diversity and believe that our version of glamour is for everyone spanning all sizes, gender identities, and backgrounds. Who better to celebrate the love and individuality of natural beauty of all kinds than Aunt Jackie's Curls and Coils, the perfect partner!"
Aunt Jackie's Curls and Coils is bringing textured haircare and inclusivity to the runway by choosing to align with designers Bach Mai and Sami Miró due to their unwavering commitment to a diverse range of models. The brand recognizes the importance of representation and inclusivity within the fashion industry and is proud to join forces with designers who share these values.
"We are thrilled to be partnering with Aunt Jackie's Curls and Coils as our official hair sponsor for our first New York Fashion Week runway show. Their motto of 'natural hair is where it's at' and their commitment to using natural product ingredients aligns with Sami Miro Vintage's ethos of taking a more sustainable approach. By joining forces for New York Fashion Week, we hope to not only be a representation of Black owned, Black women founders, but also be an example of possibilities," says Sami Miró, founder, and designer of Sami Miro Vintage.
By partnering with Sami Miró, a visionary Black-owned brand, Aunt Jackie's underscores its dedication to supporting and uplifting businesses within the BIPOC community. Sami Miró's own debut at NYFW synergizes perfectly with Aunt Jackie's momentous entry onto the prestigious fashion stage. This synchronicity of firsts reflects the dynamism and innovation that both brands bring to the table, as they embark on this exciting journey together.
"We are beyond thrilled to debut Aunt Jackie's Curls and Coils at NYFW in collaboration with designers Bach Mai and Sami Miró," said Monique Salas, Vice President of Brand + Marketing at Aunt Jackie's. "This momentous occasion not only represents a significant step for our brand but also symbolizes our commitment to amplifying diversity, inclusion, and Black-owned + AAPI-owned businesses. We chose these partners with intentionality due to the inclusivity and representation they display through their brand ethos and on the runway."
Beyond the runway, Aunt Jackie's Curls and Coils is expanding its impact by initiating important conversations within the BIPOC community. The brand is proud to introduce "Rooted Conversations" an ongoing in-person talk series aimed at fostering discussions with influential Black and Brown women who have paved their paths to success while embodying the values that Aunt Jackie's stands for
As Aunt Jackie's Curls and Coils graces the spotlight of NYFW, the brand not only reaffirms its status as an award-winning leader in textured haircare but also solidifies its role as a catalyst for vital discussions surrounding beauty, fashion, and culture within the BIPOC community. Aunt Jackie's is also continuing to give back to their community through unique giftings, including a special NYFW experience. These initiatives stand as testaments to Aunt Jackie's unwavering commitment to connecting deeply with its community and consumers, fostering meaningful and transformative relationships.
Aunt Jackie's Curls and Coils is an award-winning textured haircare brand known for its innovative products designed to cater to a diverse range of curl patterns and hair textures. With a commitment to quality and inclusivity, Aunt Jackie's empowers individuals to embrace their natural beauty and express themselves authentically. Aunt Jackie's Curls & Coils is one of the fastest growing brands in the U.S. multi-cultural hair category, with 8 unique ingredient story collections. The brand is manufactured and marketed by House of Cheatham, Inc., headquartered in Stone Mountain, GA. Products are sold in mass, drug, grocery, specialty, and beauty supply stores in over 30 countries.
Follow Aunt Jackie's Curls and Coils on Instagram and TikTok at @AuntJackiesCurlsAndCoils for some more behind the scenes. You can also find more information about the brand at auntjackiescurlsandcoils.com.
---