CAROL'S DAUGHTER EXPANDS 'LOVE DELIVERED' DOULA GRANTS IN NEW ORLEANS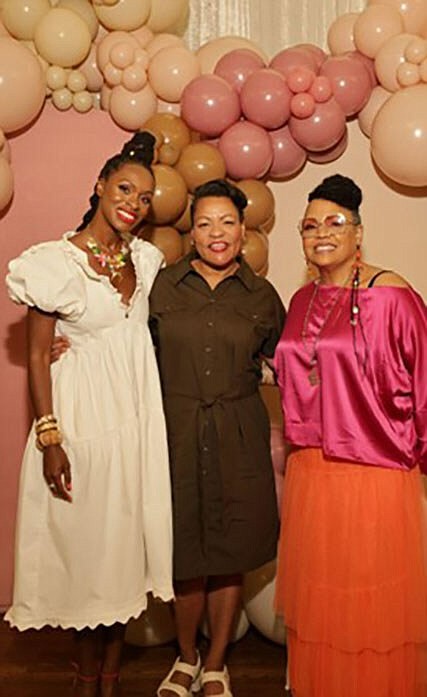 ---
CAROL'S DAUGHTER EXPANDS 'LOVE DELIVERED' DOULA GRANTS IN NEW ORLEANS
Entry period for pro bono doula services for NOLA moms in need is open now
NEW YORK, PRNewswire -- Building on their 3-year commitment to improve Black Maternal Health outcomes, Carol's Daughter is expanding the Love Delivered initiative's aims by funding additional doula support for families in need. In partnership with the Mama Glow Foundation, Carol's Daughter provides doula service grants for families living in New York City, Miami, Los Angeles, Atlanta, Washington DC., and now New Orleans. Starting today, pregnant, and recently postpartum Black mothers and birthing people can apply for a grant to be matched with a Mama Glow trained doula.

"We know that access to doula care can be a challenge to many. Through our partnership with Mama Glow Foundation, we have provided doula services for families in need and we are proud to extend the program's reach to the city of New Orleans," says Lisa Price, founder of Carol's Daughter.

According to The World Health Organization, Louisiana has one of the highest maternal mortality and morbidity rates in the country, exceeding the national average.

"The City is grateful to Carol's Daughter and the Mama Glow Foundation for their investment in New Orleans families," said Mayor LaToya Cantrell. "The 'Love Delivered' initiative helps provide safe and healthy reproductive care, and this investment will have an immediate impact on women and children throughout our city. These innovative partnerships are how we will continue to meet our people where they are and improve the health and well-being of our mothers, infants, and families."

Now in its third year, Love Delivered program milestones include:
Providing 70+ doula grants for Black birthing people in need
Engaging and informing over 300,000 people about Black Maternal Health through events, education and webinars
Developing the Birthing While Black Prep Guide, a 65-Page Mobile Resource for Black expectant families
Reaching 4.8 billion people through digital advocacy
Love Delivered is the Black Maternal Health initiative established by Carol's Daughter and its founder, Lisa Price, in partnership with the Mama Glow Foundation and its founder, Latham Thomas. It was created to empower, support, and equip Black women and birthing people and the greater community to advocate for their health and wellness by providing expanded access to doula services, resources for families, birth workers, partners, and allies to be well-informed in supporting positive birthing experiences.

Join Carol's Daughter in the movement for Black Maternal Health. Head to www.carolsdaughter.com/lovedelivered for more information on how to become an advocate and if you or a loved one are in need of a doula, please apply here. Also, follow @CarolsDaughter and @MamaGlow on Instagram for program announcements and information.

Mama Glow Foundation is a 501c3 non-profit organization committed to advancing reproductive justice through Education, Advocacy, and The Arts. The Mama Glow Foundation was founded by the dynamic world-renowned doula and Oprah Super Soul 100 member, Latham Thomas. www.mamaglowfoundation.org.

Mama Glow is a global maternal health company that is transforming the landscape of birth. Through their game-changing professional doula training programs, Mama Glow is home to a community of doulas from every corner of the USA and 6 continents. www.mamaglow.com.
---