59FIFTY Day Celebrates Global Influence of New Era's Iconic Cap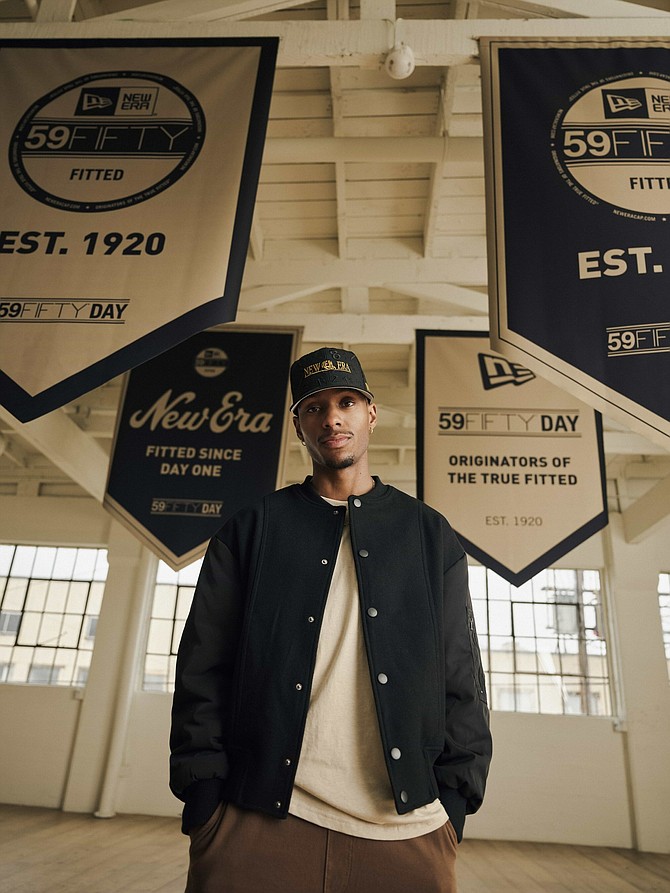 ---
59FIFTY Day Celebrates Global Influence of New Era's Iconic Cap
BUFFALO, N.Y., PRNewswire -- It's the official cap of Major League Baseball, the National Football League and National Basketball Association. It's a cultural icon that has been celebrated in music, featured on screen and stage, and graced runways and red carpets.
New Era Cap released special caps in the week leading up to 59FIFTY Day in celebration of the iconic 59FIFTY. The releases will include New Era branded headwear, pins and clips along with special releases of retro 1954 designs, reflecting the year the 59FIFTY was invented and featuring select MLB, NFL and NBA teams.
"New Era took a simple piece of baseball uniform, the baseball cap, and created a globally recognized, iconic product that has become a staple in fashion, culture and sports," said Mark Maidment, Senior Vice President Brand at New Era Cap. "Authentic to its core, the 59FIFTY fitted cap is a cultural touchpoint; it has been a canvas for creativity, self-expression and team affiliation for over half a century. The iconic nature of this product and the creativity it inspires has forged a fashion-forward movement that is changing the way we think about the influence of sport and its relationship to culture and fashion. This fitted cap, with its instantly recognizable gold visor sticker, has connected people in countries all around the world, building a 59FIFTY Cap community of followers, collectors and sport fans."
It started in 1954 when Harold Koch, son of company founder Ehrhardt Koch, envisioned a more contemporary design for the original professional baseball caps. His innovative design included a 22-step production process that injected more style into the cap, including strengthening the visor stitching and creating stiffer crowns suited for more defined logos.
The 59FIFTY was born.
The result not only changed what ballplayers were wearing – it became part of the creative movement of streetwear, which adopted New Era's design, incorporating the 59FIFTY into its fashion-driving, sneaker-pairing style.
Among those celebrating the iconic look is Set Free Richardson, the founder and force behind Compound, who directed a video for 59FIFTY Day.
"I wanted to create a spot that showed that we are all on a team! Either that's a sports team, family, group or a job, we all play for someone," Set Free said. "As we celebrate 59FIFTY, I wanted to show that all walks of life can celebrate their team with their own style! Hats off to New Era for letting me tell a visual story in celebrating 59FIFTY Day!"
The caps in the 59FIFTY Day collection include five new New Era branded designs with special pins and clips available in stores and online.
New Era will also launch new MLB, NFL and NFL collections for 59FIFTY Day. The MLB and NFL caps feature historic logos of teams from the 1954 season – the year the 59FIFTY was born. The NBA collection features select current NBA logos on classic-colored caps, and a special MLB headwear collection delivers a 100 percent genuine leather cap design using MLB Cooperstown logos from select teams of the 1954 season.
To shop the collection, visit Shop59FIFTY.com
Since 1920, New Era has been hand-crafting the finest headwear in the world. Today, with an expansive portfolio of global licenses, the addition of apparel and accessories lines, and 1,000+ worldwide retail store network, the brand is a market leader rooted in sports and an influencer of street and lifestyle culture around the world. The Company is headquartered in Buffalo, N.Y., and its products are sold in more than 125 countries. For more information on New Era's global offices and partnerships, visit www.neweracap.com and social channels @neweracap.
---