In keeping with the best of the tradition, comedian and impressionist 'Reggie Reg' is still barnstorming, traversing the country bringing laughter, smiles and often an inspired message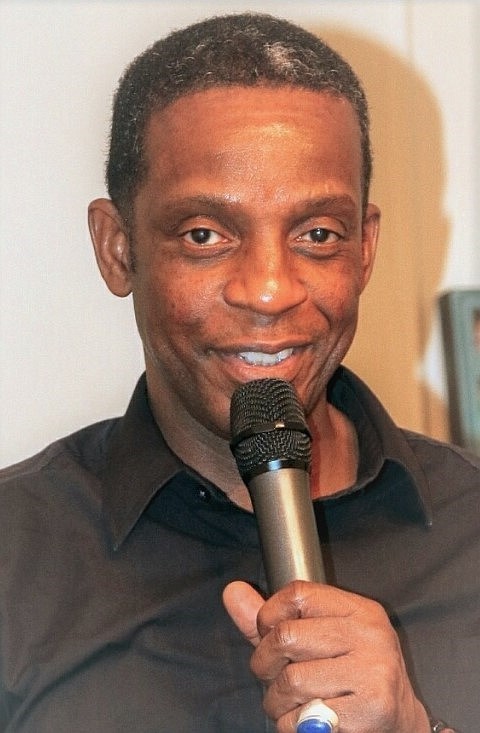 ---
Towering stage and screen comedic talent is one of Chicago's finest exports, with an uncanny flair for also delivering spot-on impressions
In keeping with the best of the tradition, comedian and impressionist 'Reggie Reg' is still barnstorming, traversing the country bringing laughter, smiles and often an inspired message
CHICAGO  – When one is a true and genuine king of comedy, it doesn't ever have to be glaringly declared or announced. These singular talents tend just quietly assume their thrones leveraging hard work, raw skill and dues paid, and rule the scene without all of the noise and fanfare.
One real king of comedy in our midst, blazing a path to success that is uniquely all his own is actor, comedian and renowned impressionist "Reggie Reg." Although his ascent to the heights of legend has been a relatively calm and measured one, those who are most knowledgeable about him know that the last laugh will be all his.
Granted, there are no overnight successes in show business, but Reggie Reg is one person who has been consistently yet selectively working the comedy and acting circuits large and small for many years now, charting a respected name for himself across the entertainment world. Iconic greats such as television talk-show legend David Letterman sing his praises, as he has twice appeared on Letterman's top-rated former show, "Late Night."
Reg additionally has appeared in films, most notably the critically acclaimed biopic Remember the Titans, and on the small stage in theatre productions that have cast him alongside celebrated actors Billy Dee Williams, Leon and other luminary thespians. Born in Chicago but reared in Brookhaven, Mississippi, Reg began his career progression at the tender age of six when he won a local talent show impersonating the late comic impresario Flip Wilson.
Further developing and honing his act from that point, he went on to create unforgettable impressions of characters he saw on some of the popular television sitcoms of the time, such as "Sanford & Son," "Starsky & Hutch" and numerous others. The gifted actor and comic though he certainly was, it was his impressions that quickly emerged to become his bread and butter, mesmerizing audiences from coast to coast.
Today, he is most widely revered for his expansive repertoire of over 60 depictions of characters that would be the hardest for most to faithfully mimic. Namely, Academy Award-winning actors Denzel Washington, Morgan Freeman and Al Pacino, Presidents Barack Obama, Bill Clinton, George Bush, Ronald Reagan and Donald Trump, former California Governor and seven-time Mr. Olympia Arnold Schwarzenegger, fellow comics Chris Rock, Chris Tucker and the late Bernie Mack, several a-list broadcast media personalities and others too numerous to list.
Since first bringing the house down on Letterman, Reg has scored unforgettable guest appearances on BET's "Comic View" and HBO's "The Bad Boys of Comedy," plus he's become a virtual household name on the comedic circuits in Chicago, throughout the Midwest and across the United States. He has performed at such career-important comedic venues as Chris Tucker's Comedy Café, the Uptown Comedy Corner and Punch Line Comedy Club in Atlanta, as well as Los Angeles' Comedy Union, The Laugh Factory and The Improv.
Nonetheless, as the late John Witherspoon used to say, "You can't stop there; you've got to keep going." Currently, Reggie Reg, a self-described "urban cowboy" is keeping himself as busy as ever. He's staying fully engaged in perfecting his craft, including working on developing a series of film shorts, studying and creating film scene reenactments, recording monologues and audio books and vetting more stand-up comedy and acting opportunities that continue to come his way nationwide.
"Reggie Reg" (Muhammad) is one of the nation's foremost and most revered African American impressionists, and acting and comedic stage talents. He is currently available for large-scale special guest appearances, corporate and business functions, voiceover opportunities and is reviewing scripts, sponsorship and endorsement proposals for calendar year 2023-24. For more information on Reggie Reg, please visit his website, and be sure to connect with him on his Facebook, Instagram, Twitter and TikTok pages.
---