Hyde Park Summer Fest Kicks Off 2023 Lineup Announcements with the Historic Return of "Grindin'" Duo Clipse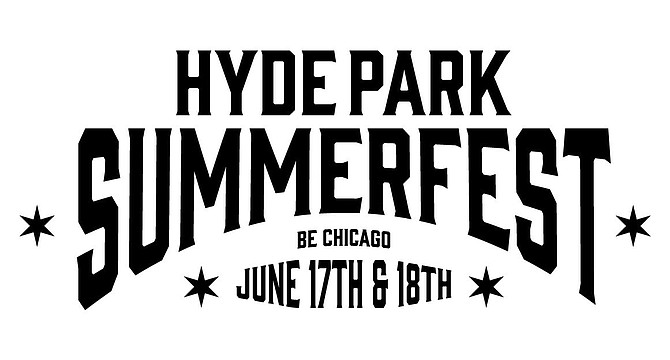 ---
Hyde Park Summer Fest Kicks Off 2023 Lineup Announcements with the Historic Return of "Grindin'" Duo Clipse    
Returning With a Full Setlist for the First Time in 2023, Pusha T and No Malice Will Headline the Festival's First Night
CHICAGO, PRNewswire -- Hyde Park Summer Fest, a two-day music festival that celebrates Chicago culture, announced its first 2023 headliner as the iconic hip-hop duo Clipse. Coinciding with the 50th anniversary of hip-hop, brothers Pusha T and No Malice will reunite to headline night one of the highly anticipated music festival on June 17-18 at Midway Plaisance Park in Chicago's historic Hyde Park.
Clipse will perform some of their biggest hits, including "Grindin'" and "When the Last Time," alongside other collaborations and fan-favorites. For hip-hop fans who have anxiously awaited another reunion, this is a dream come true.
"This is a huge win for Chicago and the music industry overall, especially since our city's hip-hop influence is often overlooked and underestimated," said Dave Jeff, co -producer of Hyde Park Summer Fest "With the return of Clipse for an exclusive performance, we'll be able to celebrate a legendary duo alongside the fifty-year anniversary of hip-hop, a genre that Chicago has undoubtedly continued to play a leading role in growing and evolving."
In addition to Clipse, music and culture fans alike will witness exciting live performances from 2 Chainz, Robert Glasper, Tobe Nwigwe, Uncle Waffles, Terry Hunter, Twista, Shawnna, Do Or Die, Crucial Conflict, Vic Mensa and Jonathan McReynolds. More artists soon to be announced.
Hyde Park Summer Fest expects this to be its best year yet. Following exponential growth over the past eight years, what began as Hyde Park Brew Fest has evolved into a community-centric, fiercely independent music staple of Chicago summer, particularly in the city's South Side. Launching its current iteration in 2022, Hyde Park Summer Fest donated $75,000 in proceeds to five area high schools, created nearly 200 temporary jobs in the community, and encouraged participation from over 50 local small businesses, and expects to surpass these accomplishments with this year's festival.
"As a Black-owned festival, it's important for us to create a welcoming, inclusive space for our neighbors and business owners to celebrate Chicago culture through music and food while honoring hip-hop's impact on the world," said Jonathan Swain, founder of Hyde Park Summer Fest. "This announcement is just the beginning of a long list of performers, artists, vendors and community partners that we're teaming up with this year. There's more to come, Chicago - get ready for a weekend you don't want to miss."
Two-day general admission tickets start at $129 and single day general admission at $79, with prices subject to change. Hyde Park Summer Fest takes place June 17-18, 2023 at Midway Plaisance Park in Chicago's historic Hyde Park (1130 Midway Plaisance, Chicago, IL 60637).
Hyde Park Summer Fest is a two-day music festival that will bring iconic artists, local brands and Chicago's diverse neighborhoods together for a weekend of music, community and celebration of Chicago culture.  Taking place at Midway Plaisance from June 17-18, 2023, the Black-owned festival is a can't-miss staple of Summertime 'Chi. For more information on Hyde Park Summer Fest's lineup, tickets and sponsorship opportunities, visit www.hydeparksummerfest.com.
---