Discover the Allure of Coastal Cowgirl Aesthetic with Karina Brez's Exquisite Equestrian Jewelry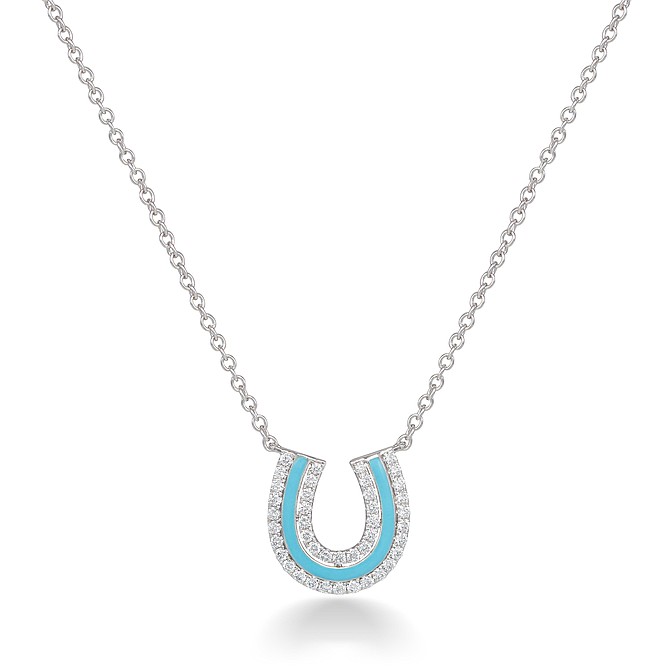 ---
Discover the Allure of Coastal Cowgirl Aesthetic with Karina Brez's Exquisite Equestrian Jewelry
Karina Brez, and her exquisite collections perfectly complement the alluring coastal cowgirl aesthetic. Karina Brez designs seamlessly blend the grace and power of equestrianism with the free-spirited elegance of coastal living, resulting in jewelry that exudes a unique sense of beauty and charm.
Coastal Cowgirl, as a fashion concept, draws inspiration from the picturesque landscapes of coastal regions and merges it with the timeless allure of the cowgirl spirit. It represents a harmonious fusion of rugged elegance, sun-kissed hues, and a deep connection to nature. This aesthetic celebrates the coastal lifestyle and embraces the adventurous spirit of equestrianism, combining them to create a look that is simultaneously sophisticated and effortlessly chic.
Karina Brez's jewelry encapsulates the essence of the coastal cowgirl aesthetic with her exceptional craftsmanship and thoughtful design. Her pieces pay homage to the equestrian world, incorporating motifs such as horseshoes, horse head-shaped hearts, hooves, and horse bits, while infusing them with a coastal-inspired touch. The result is a collection that beautifully captures the essence of the equestrian spirit and seamlessly fits into the coastal cowgirl aesthetic.
The coastal cowgirl trend draws on a number of pop culture references. Inspired by the release of the live action "Little Mermaid," for its oceanic looks as well as from Toy Story's character, Jessie, the merging of cowgirl and last year's coastal grandmother trend has merged to create this summer's look for any occasion. The coastal cowgirl trend made headway at this year's Coachella and was heavily influenced by the hit television shows "Yellowstone," as well as "Daisy Jones and the Six," a show about Fleetwood Mac. Spotify even has a coastal cowgirl summer playlist.
The collection showcases an array of necklaces, bracelets, earrings, and rings, each crafted to reflect the graceful strength of equestrianism and the allure of coastal living. To view pieces from the collection, visit https://karinabrez.com/collections/coastal-cowgirl.  
---