'When Broadway Was Black' explores the Black Theater Renaissance of 1920s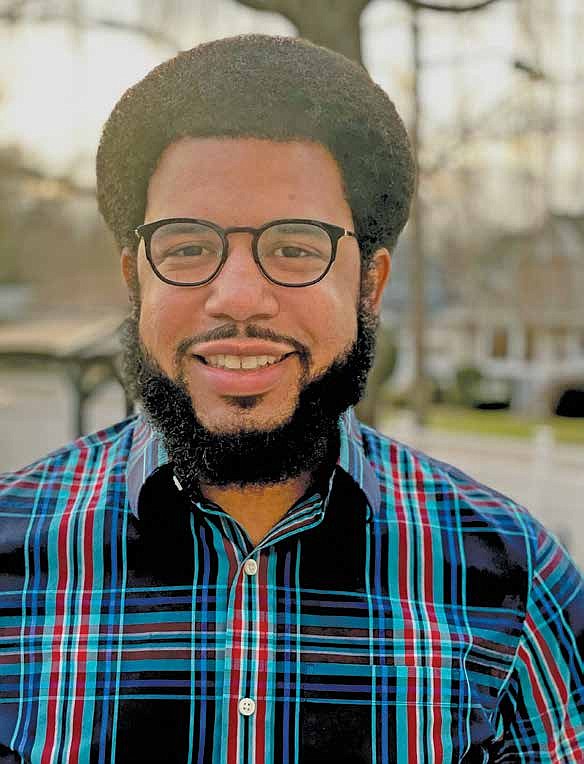 ---
'When Broadway Was Black' explores the Black Theater Renaissance of 1920s

By Tia Carol Jones

Caseen Gaines went to see the 2016 George C. Wolfe production of "Shuffle Along, or, the Making of the Musical Sensation of 1921 and All That Followed." The Broadway show starred Audra McDonald and was nominated for 10 Tony Awards. It only ran for 100 performances.

Gaines stayed for the talkback and was struck by how the actors communicated their disappointment that the show was ending its run early. Gaines looked into "Shuffle Along" and its history and learned things about the musical, which led him to write the book, "When Broadway Was Black."

The original 1921-1922 run of "Shuffle Along" showcased the talents of Josephine Baker and Paul Robeson.  It was written by Flournoy Miller and Aubrey Lyles, with music composed by Eubie Blake and lyrics by Noble Sissle. "I was kind of amazed that this show that was so incredibly important had been kind of forgotten by history.  Also, that the 2016 production seemed like it was running the risk of being forgotten by history yet again," Gaines said, adding that there was no cast recording, available video or libretto for the 2016 show, which is one way Broadway plays stay alive past their run time.

As a writer who is always looking for interesting stories, and as a theater lover, Gaines wanted to write the story. He also acknowledged that often, when there are shows that star people of color, written by people of color, it can somehow be classed as innovative and celebrated as a new moment for Broadway. He is using the book to show people that in the 1920's, the biggest musical in America was written by, starred, and the music was composed by Black people.

The title of the book was changed from "Footnotes" to "When Broadway Was Black" because the book isn't just about "Shuffle Along." It is about a moment in time when there was a Black Renaissance in Manhattan, not just in Harlem, but also in the Theater District. Gaines said that between 1921 to 1929, there were a number of all Black Broadway shows. Those shows popularized the Charleston dance, introduced Duke Ellington to the masses and changed the musical and cultural landscape during the 1920's.

With the book, Gaines wants to celebrate the Black Renaissance that was happening. He started working on the book in 2017 and it was originally published in 2021 for the Centennial anniversary of "Shuffle Along."

Gaines did a lot of archival research, looking at letters and unpublished memoirs. He was also able to use articles from the Black Press at the time that featured the musical or performers who were in the musical.

Gaines didn't want the book to read like an encyclopedia article. He hopes that when people read it, they read it as it is a novel, with characters and go along for the ride with them. The most interesting thing Gaines learned in doing research for the book was how short history is. Two of the four creators of "Shuffle Along" had parents who were previously enslaved.

 One of the creators of the play, Noble Sissle, has children who are still alive. "I think there is this sense sometimes when we think about the narrative of history to say, 'oh my goodness, the period of slavery was such a long time ago, or the period of Jim Crow was such a long time ago,' but their accomplishments were so incredibly recent.  I think that was something that was a real perspective for me in writing this," Gaines said.

Gaines hopes people remember, to remember the really important figures in history, and particularly Black history. He believes with "Shuffle Along," people forgot to celebrate and honor the creators. He acknowledges that certain aspects of the show don't hold up to today's standards, because those aspects included the reinforcement of negative racial stereotypes of Black people. He believes there is a way to recognize the artists who were at the center of that reinforcement, while acknowledging the times those artists were in when they created their work.

"The story of 'Shuffle Along' is ultimately triumphant. It is a story that is rife with challenges, but I think it's a story that ultimately begs us to remember our ancestors and not be so quick to cast them away if there legacy is not 100% flawless," he said. Gaines is on a mission to tell the story and the story of Blake, Sissle, Lyles and Miller because it is a part of history that people should know.

For more information about Caseen Gaines and "When Broadway Was Black," visit www.caseengaines.com.
---