Candidate for 4th Ward Alderman wants a more prosperous, livable community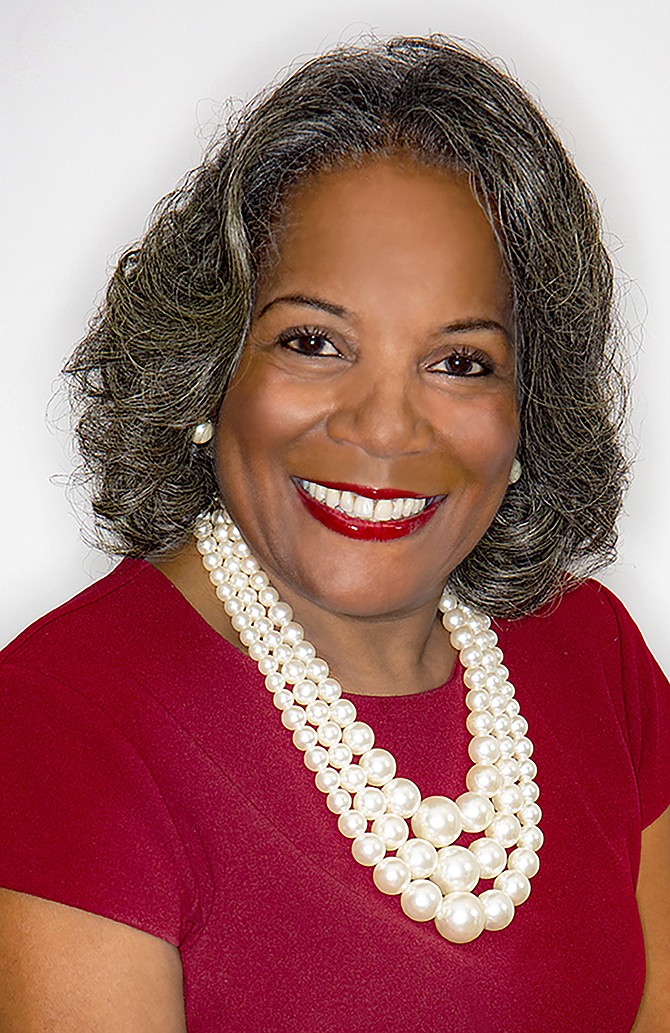 ---
Candidate for 4th Ward Alderman wants a more prosperous, livable community

By Tia Carol Jones

Dr. Helen West didn't just wake up one morning and decide to run for 4th Ward Alderman. Politics has been in her blood since childhood. Her father was a Precinct Captain in Lawndale and she learned early about getting the vote out.

West has lived in Bronzeville for 27 years. During that time, she has worked in the community in the arts, relaunching the Lake Meadows Art Fair. She has worked as a Corporate Executive and Educator.

She wants to use her drive, determination and ambition to work for the community. She believes being an Alderman is a full-time job that requires the person elected to the office full attention.

"You have to be present and accessible and ready to serve the people of the Ward and be their voices in City Hall and whatever room their voices need to be heard and you have to be accessible to hear their voices and know what their concerns are," she said.

West is ready to do just that and she has the time, capacity and intellect to serve the constituents in the 4th Ward. West's vision for the Ward reflects the vision of the people. She has asked them what their needs are. The No. 1 thing she has heard is about crime and public safety, which she acknowledged is not just a 4th Ward issue, but a citywide issue.

Some of her ideas to deter and reduce crime include requiring businesses to have a high quality working camera to renew or receive their business license; adequate lighting for businesses, outside the business and around any nearby parking; no loitering around businesses; and holding the police accountable. West wants the Chicago Police Department to put the same amount of resources into solving crimes across the city, not just the ones they consider "high profile."

When it comes to education, West holds a high expectation for children. She wants to set the bar higher. She believes if children receive the proper education and training it will enable them to find high paying jobs, and they will less likely to be recruited into crime. She also believes that early introduction in STEM and STEAM programs can make a difference in education for young people. She wants to engage young people in Robotics, 3D Printing and Drone Operation.

West believes that because the 4th Ward is a haven for economic development, community residents should have access to programs and training to address the demand for skilled workers.

"We've got to be able to serve the demand for tourism that is coming to our community," she said, adding that the Michael Reese Redevelopment project will bring jobs to the community. "We need a workforce that is prepared to take those jobs. Those jobs are coming and they might as well be filled by people in our community." West would also like to see more business incubators in the community. She believes spaces like that are necessary to spur creation of more women and Black owned businesses.
---