Podcast connects and highlights thriving Black businesses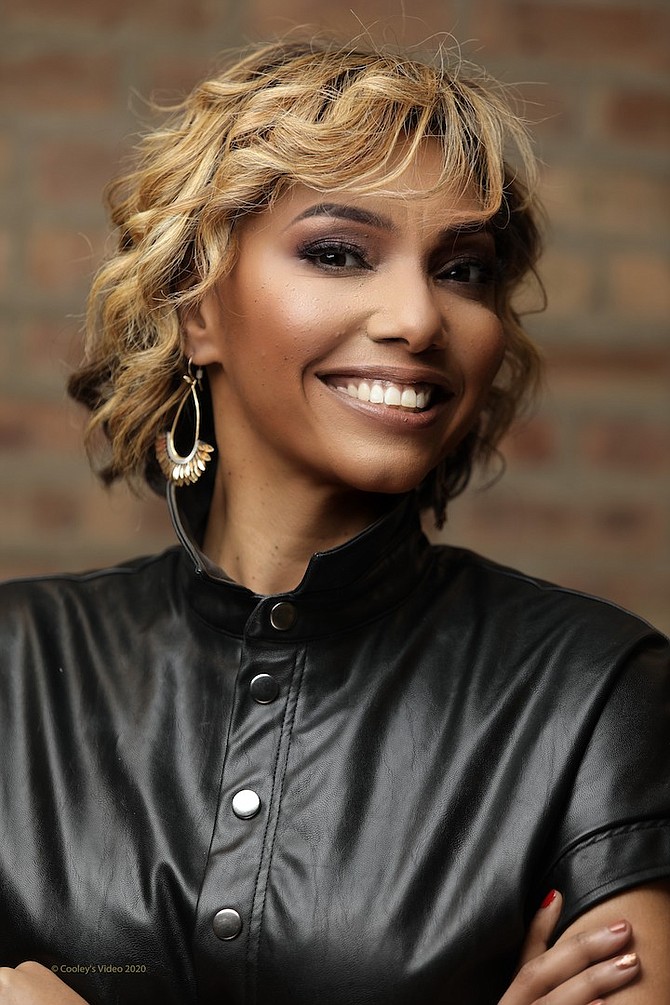 ---
 Podcast connects and highlights thriving Black businesses

By Tia Carol Jones

Larvetta Loftin always enjoyed sharing and telling stories. With her Black Businesses Matter Podcast, she shares the stories of Black entrepreneurs whose businesses are thriving. On Thursday, Feb. 16th , Loftin will host a live event for the Black Businesses Matter Podcast. It will take place from 6 p.m.  to 10 p.m. at the Polsky Center, located at 1452 E. 53rd St. on the  2nd Floor. Guests include Kimberly Lewis, CEO and Co-Founder of CurlMix; Robert Johnson, Chief Equity Officer at Bozos Academy; Irfan Jafrey, CEO of Roosterly; and Jacqueline Campbell, Founder and CEO of Alexander Legacy Private Wealth Management.

Loftin went to college to become a broadcast journalist because as a child, she loved to read out loud. She believed with a career in broadcast journalism, she could read copy aloud, and the world would listen. She realized what she wanted to do was share her perspectives and her point of view. She has worked in Public Relations and Advertising, before going on her entrepreneurial journey.

"I knew that entrepreneurship was my life. As a little girl, I had a babysitting business, in college, I had a t-shirt business. That was my way of accessing the things I wanted and desired and I would find a way," she said.

Loftin found that she was very interested in strategy, as well as the look and feel of events. She started L3 Agency, a full-service marketing and communication firm. Loftin prides herself on bringing in and collaborating with other entrepreneurs who are women and people of color. Loftin started Black Businesses Matter during the COVID-19 pandemic. She was known as someone who connected thought leaders and resources and people wanted to hear from her.

"I wanted this Black Businesses Matter Podcast to not just be a podcast to highlight Black business owners, but I wanted people who found value in collaborating with a Black business, who saw it as an opportunity to say we collaborate with Black businesses," she said.

Loftin also wanted her podcast to be a platform where business and Black joy could be combined. She wanted to show businesses that were thriving in spite of the pandemic. She sees the podcast as a bridge for people to find Black businesses and resources.

Loftin took podcast classes to hone her skills.  She found her groove in season 1. She was surprised by the positive response of the people she asked to be guests for the show. When she reached out to them and asked, they said yes.

"We found there was a tremendous amount of value. We also found that 1 out of 3 of our Black businesses ever got featured in some kind of media. We felt like here's an opportunity to highlight them and show love for them for being a thriving Black business," she said.

Loftin wanted to do the live show because after two years of doing the podcast, she wanted to be able to connect with people in real time. It was something she was missing during the pandemic. She also felt there was a lack of content for Black history that spoke to currency and excellence at the same time.

"I wanted to do it during Black History Month and come outside the office to be able to showcase us in a way that could spread love, that could spread currency," she said.

For more information about the Black Businesses Matter Podcast, visit https://blackbusinessesmatter.thel3agency.com.
---