Local Pastor and Attorney running for 5th Ward Alderperson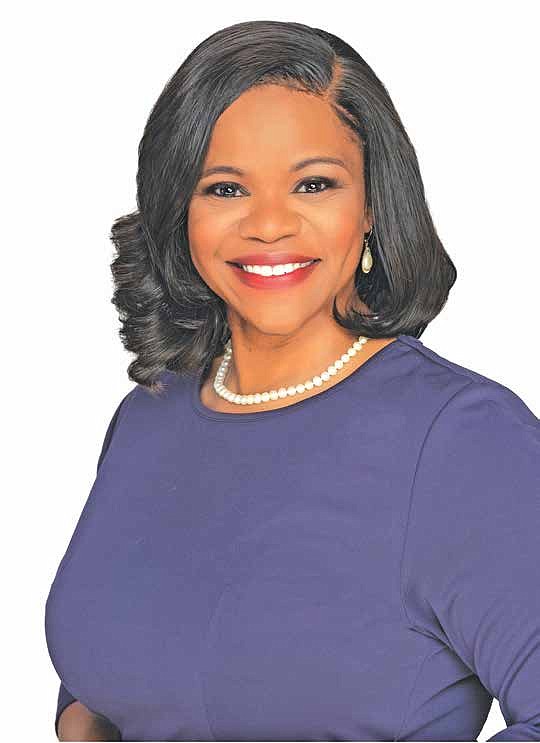 ---
Local Pastor and Attorney running for 5th Ward Alderperson

By Tia Carol Jones

Renita Q. Ward announced that she was running for 5th Ward Alderperson in December of 2022. Ward has been serving in the community as a practicing Attorney and a local Pastor.

Ward, who is a Healthcare Attorney and a former Journalist, knows that people are looking for change and are hurting.  When the current Alderperson Leslie Hairston announced that she would not seek re-election, Ward decided it would be a perfect time.

Circulating petitions for signatures to get on the ballot reaffirmed that running for 5th Ward Alderman was the right thing to do. Residents in the community have committed to volunteering for Ward's campaign, with others agreeing to put her signs in their yard. These actions, along with other forms of support have validated to Ward that she is in the right spot.

Ward's background, receiving her Juris Doctorate of Law from the University of DePaul's College of Law and her Master of Divinity from the University of Chicago, combines her passion for understanding how the world works as well as her compassion for people qualifies her for the position.

"Through Ministry in one way, whether it's youth ministry or serving people in the church, going from nursing homes to funeral homes, or whether it is practicing as an attorney officially, or providing law work, I understand at the street level what people are encountering in their lives, and how they look to their Alderperson and their local leaders to be able to help them find solutions to make life better for them and really for everybody," Ward said.

Ward described the 5th Ward as diverse and believes that it needs someone who can see things from a variety of perspectives and work to bring people together. She also believes the Ward needs someone who makes the constituents feel their voices are heard and can advocate and fight for what will best serve the community and population.

Because the 5th Ward is known for its independence and diversity, the Alderperson who serves should be forward thinking, and has a vision of how to move the ward forward in the areas where it has challenges.

When it comes to safety, Ward is committed to working with the Chicago Police Department, the University of Chicago Police and the local patrols. She also wants to establish relationships with the Block Clubs and community organizations. Ward wants to work with the people who are elected to the District Councils, which have been created in each of the city's Police Districts, with the aim of true partnership between police and communities. Ward served on the Chicago Police Department CAPS Faith-Based Committee.

"I recognize there are some good officers out there  and folks who are committed to not over policing, not profiling. Those are the type of Uniformed Officers we want to partner with, as well," she said.

Ward wants to have a liaison dedicated to knowing what youth organizations and young people in high schools want to do, and they have support in doing that, whether it is resources and city programs or developing programs for them to participate in.

Ward sees business Districts on 53rd, 55th and 57th Streets with its blossoming economic development. She wants to work with the Hyde Park Chamber of Commerce and the South Shore Compact. She credited the South Shore Compact with creating a Quality of Life Plan that she wants to assist in bringing to fruition. She also recognized the activism present in the 5th Ward.

"The residents have, in a progressive way, identified ordinances or plans that they believe are most beneficial to our community, and I think as the Alderperson of the 5th Ward, its really my job to help bring those to life," Ward said.

The Obama Presidential Center will be located in the 5th Ward. As the plan continues, if elected, Ward would continue the communication of her predecessor and the OPC designee.

The goal for Ward is to keep the 5th Ward moving forward together. She sees a lot of opportunity to synthesize the voices in the community and allow it to continue to be an independent ward that operates with integrity.

For more information about Renita Q. Ward and her campaign for 5th Ward Alderperson, visit electrenitaward.com.
---