BOOK DETAILS BLACK WOMEN'S EXPERIENCES WITH THEIR HAIR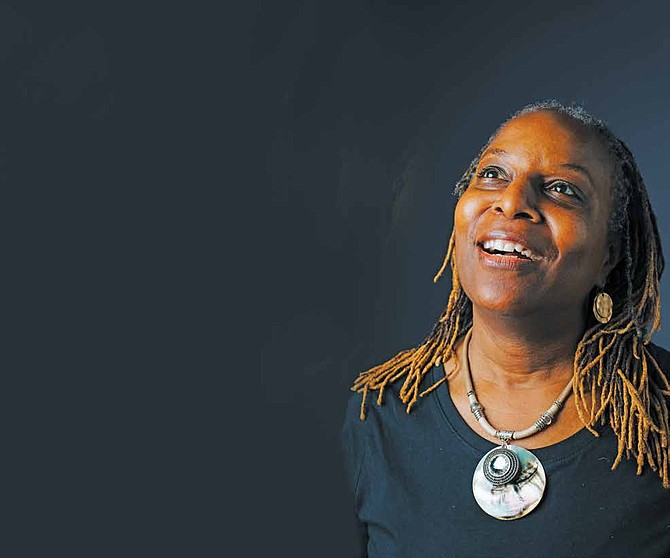 ---
BOOK DETAILS BLACK WOMEN'S EXPERIENCES
WITH THEIR HAIR

BY TIA CAROL JONES

Lyzette Wanzer was infuriated by the murders of George Floyd and Breonna Taylor. She had to do something and as a writer,
the one weapon Wanzer knew she could wield was her pen.

She wrote a book proposal titled, "Trauma Tresses and Truth: Untangling Our Hair Through Personal Narratives." The
book comes out on Tuesday, Nov. 8th.

The book started as an idea for a panel at the Association of Writers & Writing Programs Conference. She has written an essay
called, "Twisted," about incidents with her hair. She wanted to take that, expand it and make it a panel. She came up with "Trauma,
Tresses and Truth" and recruited four other authors.

The panel was standing room only. After the panel, audience members asked about the book that accompanied the panel.
There wasn't one at the time. Her book, which features essays by Afro Latina and African American women about their experiences
in life with natural hair. It helped Wanzer do something with her rage and her sense of impotence around the racial injustice
that led to Floyd and Taylor being killed.

"It was almost like a therapeutic exercise for me. And dealing with that whole summer of racial reckoning and demonstrations
that were going on. This helped me get through that," Wanzer said.

The Fall of 2020, Wanzer also decided to create a conference
called Trauma, Tresses and Truth and launched it in Summer 2021.

Wanzer believes that policing and surveilling of Black hair
is a proxy for racism. The hair is a marker of race. If people are
biracial or multiracial, a person's hair can give them a way.

"I think by telling us in schools and workplaces that our
hair is distracting, that's a common word, too big, unprofessional,
that's another way to bring us into line, have us feel that we're still not quite there as full citizens," she said, adding that when Black women's hair is relaxed, or bone straight, or Black women wear weaves, those same criticisms aren't given.

The women who contributed to the book are African American and Afro Latino, from all across the country. They were referred to Wanzer and she read their work on her own, then she reached out to them. While this book was invitation only, the plan is for the second book to do an open call. For the first book, Wanzer
wanted it to be tightly curated.

Wanzer knew, because these writers came from referral, she knew them, or she already read their work, they would be able to produce this kind of work. There were three to four edits of each piece. Then, once they got to the publisher, there was an addition set of edits.

Wanzer would like for the book to move the needle toward getting a Federal CROWN Act in place. She wants there to be a Federal,
nationwide CROWN Act Protection. Also, she wants Black women to understand that the experiences they have had, regarding hair
discrimination, is Universal and they are not alone.

"I want greater America to realize that this is still racism, you can call it something else, you can say 'we have a dress code,' you can say that 'locs are not neat,' that the hairstyle is not 'professional,' that it is 'distracting other kids in class.' You can say all of those things, we see through that, and we know that's not what that's about. Our hair grows differently, it grows up and out, and not straight down. And just because it's different doesn't mean it's unprofessional. I want people to see that and acknowledge that," Wanzer said.

There will be a Tresses, Trauma and Truth Conference Aug. 4th-6, 2023, and it will be virtual. There is an open call for panelists.

Pre-orders are available now. Wanzer is encouraging people to purchase the book from an independent bookstore, or from Indie Bound or bookshop.org.
---