Candidate for First Congressional District touts public service, lived experiences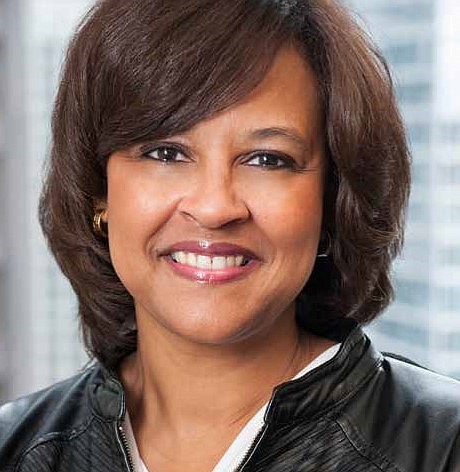 ---
 Editor's Note: Election season is once again upon us. This year, the general election will take place on Thursday, June 28. The Citizen Newspaper Group felt it was important to bring the candidates of the first Congressional District race in to join us as guests on Conversations with the Citizen, one to introduce them to our audience, and two to hear their views on important issues.
Candidate for First Congressional District touts public
 service, lived experiences

By Tia Carol Jones
Karin Norington-Reaves is a longtime resident of Chicago and has lived in Chatham for 20 years. During those years she has seen the change and the challenges of a community, which she said felt like suburbs in the city, move into a space of violence, where people have been afraid and are leaving. She didn't want to leave.

Norington-Reaves is running for the 1st Congressional District. In October, Congressman Bobby Rush, announced that he would not seek re-election when his current term is up. He also has decided to endorse Norington-Reaves for his seat.

"I decided that I needed to make investments in the community in order to see the change that I want to see," she said.

Norington-Reaves previously served as the CEO of the Chicago Cook Workforce Partnership, a non-profit organization that operates the public workforce system in Chicago and Cook County. During her time there, she helped place more than 100,000 people into employment. She called it the most rewarding work of her life, to create job opportunities for people and watch them walk out of job interviews with a job offer. "When I look into the challenges facing our community, the majority of them are rooted in economic opportunity or the lack thereof," she said.

Norington-Reaves believes her skills, lived experience and service she has established throughout the last 30 years qualify her to run for Congress. She believes what is needed in Congress is someone who understands public policy, public policy making, but also people who reflect the people who live in the community.

The roles she has taken as a public servant, educator and advocate grow out of her roots and the way she was brought up, as well as what she believes about service and how important it is to give back and lift as a person climbs.

Norington-Reaves was part of a convening of State and City leaders by Rush after the murder of Dr. Betty Howard in 2014. She made the commitment to bring a workforce development center into the community. She chose a space not far from Rush's office, and in 2021, the Chatham Education and Workforce Center opened at 640 E. 79th St.

Norington-Reaves interacted with Rush throughout the years. He asked her what she wanted to do after being CEO of The Partnership. She told him that when she figured it out she would let him know, but she had thought about Congress. When Rush decided not to run, he reached out to her.

Norington-Reaves said Rush asked her to meet him, at a church, with his wife. They both asked her questions, then they prayed for her. That stuck with her. It moved her.

"If I remember nothing else about this experience, 20, 30, 40 years from now, I will remember that night and that conversation with him and the power that was in the room, in that space, and how gracious they were in praying for me and how humbled I was by that," she said, adding that she is grateful for Rush's support and feels it is a great responsibility.

Norington-Reaves believes violence and economic opportunity are the most important issues facing the community. She believes without economic opportunity, there will continue to be more violence. She would like to see a multi-prong approach. Norington-Reaves believes transparency and communication are very important for being an effective elected official.

"If folks don't have that tangible evidence of someone working for them, of those laws working for them, their economic outlook changing, that's where you get the complaint that people aren't doing anything," she said. "I think in this role it's really really critical that the communication be on blast, that the transparency be on blast, that people have an opportunity to touch their Congressperson and understand what's actually being done for them and how the laws that are being created impact their lives for the better."

For more information on Norington-Reaves, visit votekarin.com.
---