Blues Renaissance Man creates camp for children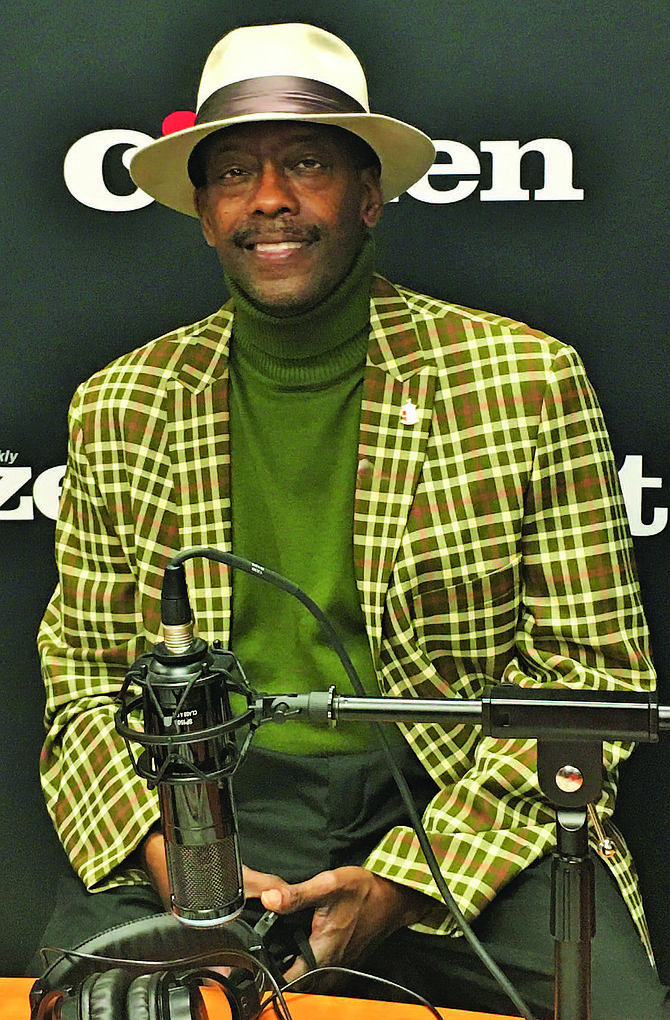 ---
 Blues Renaissance Man creates camp for children

By Tia Carol Jones
Fernando Jones describes himself as a Bluesman and a Renaissance man. He started playing the guitar in 1968 and plays other instruments. He knows what it is like to play music with other kids, so he started a program called Blues Camp International in 2010.

"Everything I do is through the lens of that four-year-old kid, which was me, 53 years ago," he said. "There's got to be that four year old kid or 10 year old kid that wants to play the Blues and everybody thinks he or she might be going a little crazy, because it's not pop or popular music."

Blues Camp International is a free blues camp for children, ages 12 to 18, on the campus of Columbia College Chicago, where Jones is on faculty as the blues ensemble director.

It started with one camp on July 10, 2010, and the next year it grew to Huston-Tillotson University, a Historically Black College in Austin, Texas. It expanded to campuses in Southern California. There also is a camp in Havana, Tokyo, London and Italy.

What Jones loves about Blues is that it tells it like to is. It documents what is going on in society and brings it to you raw, whether it is comedy, tragedy, love, lust or supernatural.

Jones has created a lot of Blues-based programs. He noticed there were programs for young people who were interested in Jazz, Rock n' Roll and even Hip Hop, but not that many for Blues. The mission of the camp is to preserve, promote and perform Blues among America's youth. It gives them the opportunity to have access to high quality, Blues immersion, at no financial impact to their families.

Jones doesn't want money to be a stumbling block for children who want to attend the camp, but the parents might not have the money. He estimates if he did charge, it would cost $250 per child. He wants to keep it free and does so, with the financial support of strategic partners. Jones wants his Blues camp to add to the Blues history that is well known in the City of Chicago.

"Some little kid, who might be reading now, he or she might create something and should create something when the time is appropriate to help advance the music and the social footprint of Chicago and the diversity of the music we have to offer," he said.

One component of the camp is for the children to have time to play at the Pullman Community Center and at the South Shore Country Club. The goal is for them to bond and be kids. There also is an opportunity for them to play at Navy Pier and Reggie's Rock Club. At the end, the children have had a full week of Blues immersion. Jones hopes the children who participate in the camp get the art of being a kid.

"I owe to the ancestors, who left doors open for me, and I owe those who have yet to be born. He or she may, in 10 or 6 years, want to play music and I owe them. We, as artists, owe them a resource, like a newspaper, something that is documented, so they don't have to start from scratch. Because people I don't even know, left doors open for me. That's the debt we have to perpetually pay," he said.

For more information about Blues Camp International, visit www.blueskids.com.
---