BUSINESSMAN ANTHONY McCASKILL FILES NOMINATING PETITIONS IN RUN FOR HARVEY MAYOR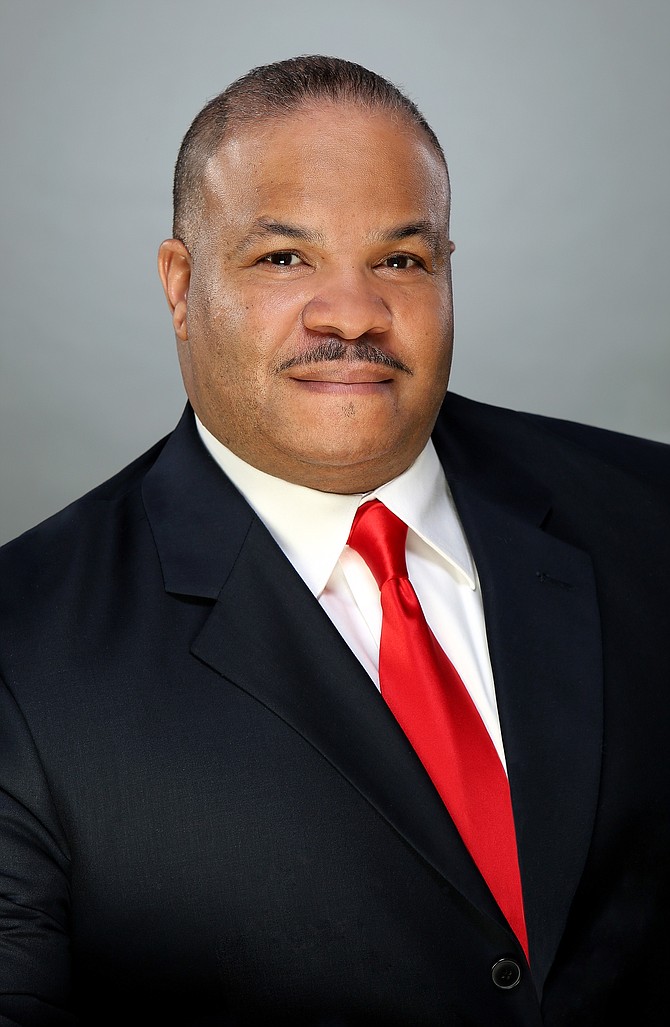 ---
BUSINESSMAN ANTHONY McCASKILL FILES 
NOMINATING PETITIONS IN RUN FOR HARVEY MAYOR
FOR THE FIRST TIME IN DECADES FOUR FORMER MAYORAL CANDIDATES  UNITE BEHIND ONE CANDIDATE—ANTHONY McCASKILL
80 PLUS MURDERS IN LESS THAN FOUR YEARS IN A SIX MILE TOWN
LESS THAN 17 MURDERS SOLVED, NEARLY 70 HOMICIDES UNSOLVED
6 POLICE CHIEFS WITHIN 44 MONTHS
HARVEY BUDGET MISMANAGED TO RUINS AS CURRENT MAYOR CONTINUES HIS GROSS FISCAL AND OPERATIONS MISMANAGEMENT OF THE CITY OF HARVEY, ILLINOIS
"THIS TIME THE CHOICE IS CLEAR"
(Harvey, Ill) Anthony McCaskill-Successful Businessman and Former Harvey Park District President- has filed his necessary nominating petitions in his anticipated run for Mayor of Harvey, Illinois.
After much prayer, meditation and consultation with his family, Anthony McCaskill concluded his exploratory committee's research and analysis of the upcoming February Primary elections and submitted his petitions on Monday, November 27th.
"After being approached by numerous community leaders, elected officials and clergymen, I' am more energized, confident, and firm in my decision to run. Harvey has remained in a state of emergency under the misguided and defunct leadership of Chris Clark. The residents are beyond their insult levels as it relates this inept administration." says McCaskill.
McCaskill has already received numerous endorsements from local, regional, and state leaders. He recently received the endorsement of current Secretary of State Jesse White.
"Harvey needs a great fiscal manager of its budget and a clear vision for the future. Anthony McCaskill possesses a unique finance background and an extensive career in government that spans two decades. He can coalesce individuals from all walks of life and has a keen sense of the needs that can jump start a paradigm shift in the overall operations of the Harvey government." says Illinois Secretary of State Jesse White.
In 2019, Anthony McCaskill finished a close second in the six-person race for Mayor of Harvey, finishing second to Chris Clark. However, this year Anthony McCaskill has now secured the powerful endorsements of the four former Mayoral candidates from the 2019 Mayoral Primary election. They include:
* Bishop Ronnie Lee, Pastor of the Nehemiah Christian Center of Harvey, Illinois
* Keith Price--Former 6th ward Harvey Alderman
* Greg Thomas--Former Harvey Police Chief
* Chuck Givens--Longtime Harvey community leader and 1st Ward Alderman.
McCaskill has also landed numerous clergy endorsements including Pastor James Sims and popular Cook County clergyman, Bishop Larry D. Trotter of the Sweet Holy Spirit Church of Chicagoland.
"Anthony McCaskill has been a blessing to so many people who have struggled to make ends meet in the City of Harvey. He has paid his dues to the community which he loves. He has given of himself mightily in government, business, and civic affairs. There is no doubt that this time the choice is clear. I enthusiastically endorse his candidacy." says Bishop Larry D. Trotter.
Pastor James Sims adds, "We desperately need Anthony's leadership. This current administration has failed on many fronts. But most critical is that women and children are afraid to walk the streets of Harvey. Until this current administration, Harvey has never had these many homicides per year. The Clark administration has failed the people of Harvey. Our town continues to be unsafe." says Pastor James Sims.
Anthony McCaskill is a lifelong Harvey resident who currently serves as Chairman of the Finance Committee in his role as Trustee of the Harvey Public Library Board. He also serves as Chairman of the South Suburban Region Black Chamber of Commerce
McCaskill has pledged to residents that he will work relentlessly to transform Harvey into a fiscally accountable and transparent municipality. He feels that it is essential to safeguard the health, cleanliness, and safety of the community in ways that will reflect the needs of the people who live, work, and visit Harvey.
"We must create jobs and improve the quality of life for all Harvey residents. But we also must pursue opportunities to accelerate and expand the economic vitality of Harvey's business community and neighborhoods." says Anthony McCaskill.
McCaskill is happily married to his beautiful wife, Dr. Kisha McCaskill. They have four adult children and four grandchildren.
---