Entrepreneur wants to help young girls with entrepreneurship and product development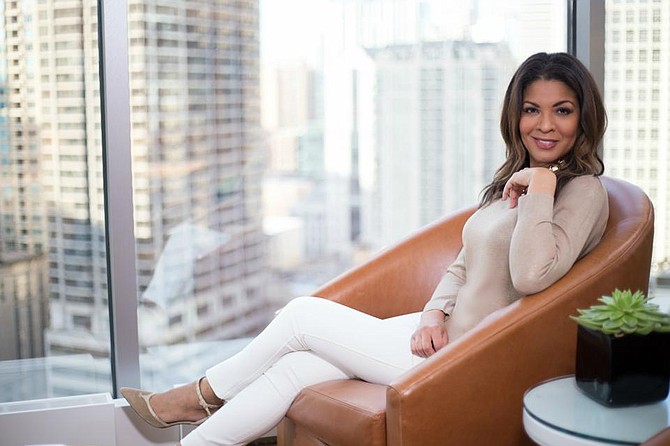 ---
Entrepreneur wants to help young girls with entrepreneurship and product development

By Tia Carol Jones
All of Raquel Graham's innovations come from her life and her life experiences. Graham started Roq Innovation in 2014 because of her children. During the Polar Vortex, her children did not want to wear scarves, which wasn't feasible in the cold weather where all skin needed to be protected from the elements. She looked online for an alternative to the bulky, itchy scarves that were available on the market and couldn't find anything. She decided to go to the fabric store and make her own scarves from fleece, and Nekz was born.

Her next innovation was Headlightz, a beanie with a headlight on it for running in the dark. Graham is a runner and needed headwear she could wear in the winter that had a light on it. There was nothing on the market except industrial headlamps which would not work. She came up with Headlightz so she could have something to cover her head, as well as something that would allow her to see in the dark and allow others to see her while she was running in the dark.

Graham has partnered with Girls, Inc. of Chicago because she wanted to work with young girls, and in particular, young Black and Brown girls. She wanted to teach them about entrepreneurship and product development.

"There's not a lot of guidance out there, period, even for adults, about product development.  In my line of work, I get nonstop, at least every week, at least one person, and on some weeks, multiple inquiries from people who want to learn how to bring an idea into reality," Graham said.

It led her to think, if she was getting those kinds of inquiries from adults, it was an important skill for young girls to learn. Graham teaches the young girls in the cohort program that entrepreneurship is freedom.

In starting Roq Innovation, Graham wanted the option to be able to work and spend more time with her children.

With the Girls, Inc. of Chicago cohort program, the girls brainstormed about an idea they want to produce, Graham would produce it and the product would be monetized on the Girls Inc website and be a fundraiser for the organization. The plan is to launch the product by October 1st.

Some of the young girls in the program already had online businesses. Graham counseled them on how to further monetize those businesses.

"Many of them already had the entrepreneurial spirit, but to bring it from an initial idea, a group idea, and to see the different steps was really important for them," Graham said.

Although the girls in the program don't realize it yet, Graham has emphasized how having the skills of being an entrepreneur can be used as a side hustle or a solo business.  It allows them to have the freedom to make choices. They can grow a business, become an entrepreneur, or have a job and have their own business on the side. It is Graham's hope to expand the cohort program to Girls, Inc. affiliate programs.

Graham was on Shark Tank. She described the experience as very satisfying, rewarding and challenging. There was a lot of preparation that happened prior to her appearance on the show. It forced Graham to analyze and know all the ins and outs of her business, to be prepared for all the questions the "sharks" asked. She said it was one of the most challenging things she has done in her career.

For more information about Roq Innovation, visit roq-innovation.com.
---