Angela Stevens New Brand Ambassador for KOSA Professionals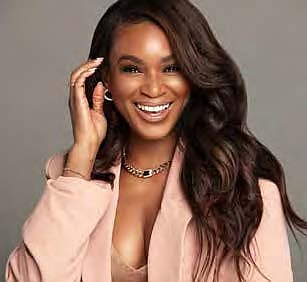 ---
 Angela Stevens New Brand Ambassador for KOSA Professionals

New York – Innovative black-owned hot tools brand KOSA Professionals announces new brand ambassador as Emmy award-winning hairstylist, children's book author, and mentor Angela
Stevens. As a leader in the hair and beauty industry, KOSA Professionals partnership with Angela Stevens will assist in educating consumers on how to style their hair with the revolutionary tools
that are safe for all hair types.

Angela Stevens is known for creating versatile and stylish looks and has worked with some of music and entertainment's top influences
including Rihanna, Lupita Nyong'o, Keke Palmer, Rita Ora, and countless others. She is the hairstylist for Oprah Winfrey Networks'
award-winning legal drama television series All Rise. Through the years, Angela's passion for hair care and education grew leading her to write and self-publish her own children's book "Hair."

"Hair" helps to shed light on the importance of loving and taking care of the hair we are born with, making this a quintessential
partnership with KOSA Professionals.

"As we continue to innovate and excel in the beauty category, we feel
Angela embodies the essence of KOSA Professionals and what it truly means to be a voice for everyone to celebrate their hair," said Yummie O, CEO & Founder of KOSA Professionals.

Yummie O is a Nigerian-American "mompreneur" and business mogul
whose entrepreneurial journey began when she leaped out on faith, leaving her career in IT consulting to start her own business after finding her passion in the beauty industry. Yummie is a mother and a mentor to young women and has a mission to help others find their unique niche and excel in it. With KOSA Professionals, Yummie continues to help open doors for all women in the beauty
industry.

KOSA Professionals continues to improve the lives of everyday people with their best-selling Elite Infrared Styler, which is a versatile heat styler that allows you to style in a variety of styles such as straightening hair or creating breach waves. For a bonus, this styler shuts off automatically after sixty minutes. The fan-favorite
Triple Threat Infrare

KOSA Professionals is a black-owned hair styling tool brand founded by Nigerian-American Yummie O made for all. All hot tools are made specifically to be innovative and safe for everyone's hair type and lifestyle. KOSA Professionals is on a mission to create heat
tools that will help you and hairstylists alike to create flawless hairstyles that are sleek and won't compromise the health of your hair. KOSA Professionals strive to develop highly effective, elegant-looking, ergonomic, and lightweight tools that will make you the envy amongst hair and beauty enthusiasts.

KOSA Professionals collection includes six styling hair tools ranging
from $95 - $195 and available in black and blush. The brand is available exclusively on KosaProfessionals.com.
---