Marketing and PR Firm speaks to the culture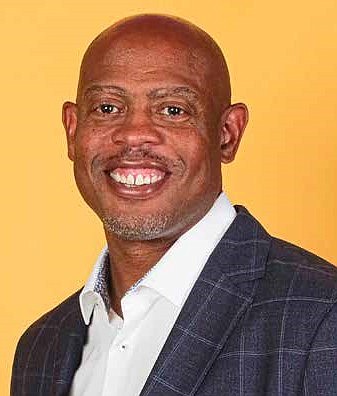 ---
Marketing and PR Firm speaks to the culture 

By Tia Carol Jones

Sherman Wright and Ahmad Islam took their years of experience in marketing and public relations and created Ten35 in 2016. The marketing and public relations firm speaks to the culture by reflecting it in its employees.

Wright and Islam were executive vice presidents of two different marketing and public relations firms. They crossed paths on vacation and spent the time discussing what was missing in the marketplace. That conversation led them to doing a business plan and shopping it to business mentors, who thought it was a good idea.

Clients were looking for more integrated services, leveraging digital, social and having a comprehension of the changing face of America – understanding the influence of people of color, the influence of millennials.

"We felt our skill sets complemented each other and we could bring a unique perspective to the marketplace," Wright said.
Ten35 was responsible for the Lipton Tea ad that featured performer T Pain as Cousin T. It also has created the marketing campaign for the Polaris Slingshot.

Ten35 invests in the employees who represent the millennial, Gen Z and multicultural segments of the population. The diverse team includes 80% people of color, 70% women and 20% LGBTQIA+. When Ten35 was built, Wright and Islam were committed to reflecting the world and communities they come from. Part of that is having a diverse work staff.

Wright is a proud resident of the Bronzeville community. He acknowledges the significance the neighborhood has for Black people, from the Great Migration to current times. He also is aware of the "Titans of Industry," business owners and community leaders who have lived there. Because of this, he believes Chicago is a city that represents Black Excellence on many fronts.

"As an individual who launched a business in Chicago, my goal is to continue that legacy of those that were before me, and my peers of today to continue to build something that will have an impact, not only in the marketplace I serve, which is marketing, but the communities that I operate in," Wright said.

Wright looks for inspiration each day as he walks his dog down King Drive, walking the streets of people who have gone before him and done great things.

Creating an impactful brand for consumer connections all starts with actionable insights, a process that includes looking at the unique characteristics of individuals, the way they think, the way they act and connect that to a brands value. The way they create a brand's value is by creating an emotional bond with the consumer.

"People want to be seen, people want to be heard, and people want to make sure that you understand them as a brand, and our goal is to bridge that divide," Wright said.  When brands create a foundation for mutual understanding, consumers will invite a brand into their lifestyle. Engagement is another way Ten35 creates an impactful brand to consumer connections.

"We feel that we offer brands an opportunity to take a conscious approach to engagement. We know over the last 18 months the world has changed and there's a level of accountability and we have a responsibility to representing diverse cultures for brands in a way that they choose to be seen," Wright said. It's really about being that conscious lens for our clients and brands to ensure people of color, specifically Black people are depicted and represented in ways that are respectful and responsible of the culture."

Since Ten35 was founded in 2016, it has grown significantly. Last year, the company saw its greatest year of growth, from size, revenue, clients and capabilities. Each year when it adds people to its employment ranks, it becomes smarter and stronger, based on the talent it attracts. Those people are passionate about what they do and reflect who Ten35 is as a company.

Islam lives in Houston and travels to Chicago frequently. In the age of technology, work can be done from a distance. Ten 35 has embraced and leveraged technology.

"The last year has taught all of us that we have to embrace change and think differently and leverage technology to really optimize our abilities, knowing that the world is no longer solely about doing business in the physical space. It's really about how do you leverage the digital space to continue to grow and have impact," Wright said.

For more information about Ten35, visit www.Ten35.com.


---