Fleeting, a Black-Owned Company Receives $500,000 Investment from NBA Star Kyrie Irving and New Fund Lockstep Ventures
5/26/2021, noon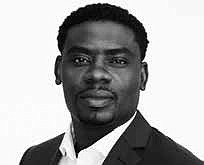 Fleeting, a Black-Owned Company Receives $500,000 Investment
from NBA Star Kyrie Irving and New Fund Lockstep Ventures

     Fleeting, a Black-owned commercial trucking and fleet management services company, recently announced that it received a seed round investment of $500,000 from Kyrie Irving, NBA superstar and founder of new consulting firm, KAI 11 Consulting, and Lockstep Ventures, the new venture fund founded by Michael Loeb, Bonin Bough, and Marcus Glover.
     The joint investment from KAI 11 Consulting and Lockstep Ventures will help Fleeting grow its social impact arm to include hiring and training people from marginalized communities, including women and those who were formerly incarcerated.
     "I am thrilled to receive this investment from KAI 11 Consulting and Lockstep Ventures to further scale our business and empower those from underserved communities. The trucking industry is one of the fastest-growing in the U.S. and I want to ensure it provides access to everyone who wants to be part of it.
    I intend to help those in the Fleeting family to become financially independent and even entrepreneurs themselves," said Pierre Laguerre, founder and CEO of Fleeting.
     Later this year, Fleeting will offer a three-month training program for formerly incarcerated men and women to provide them with the tools needed to obtain a commercial driver's license once released. By removing bias from its hiring process, it gives all employees equal
access to financial freedom. Fleeting also provides incentives for women truckers and those with families by providing flexible hours and
access to shorter trips.