SOUTHLAND COLLEGE PREP CLASS OF 2021 ALL ACCEPTED INTO COLLEGE
5/19/2021, noon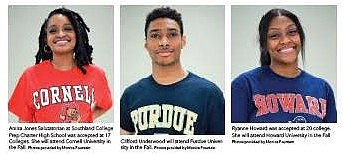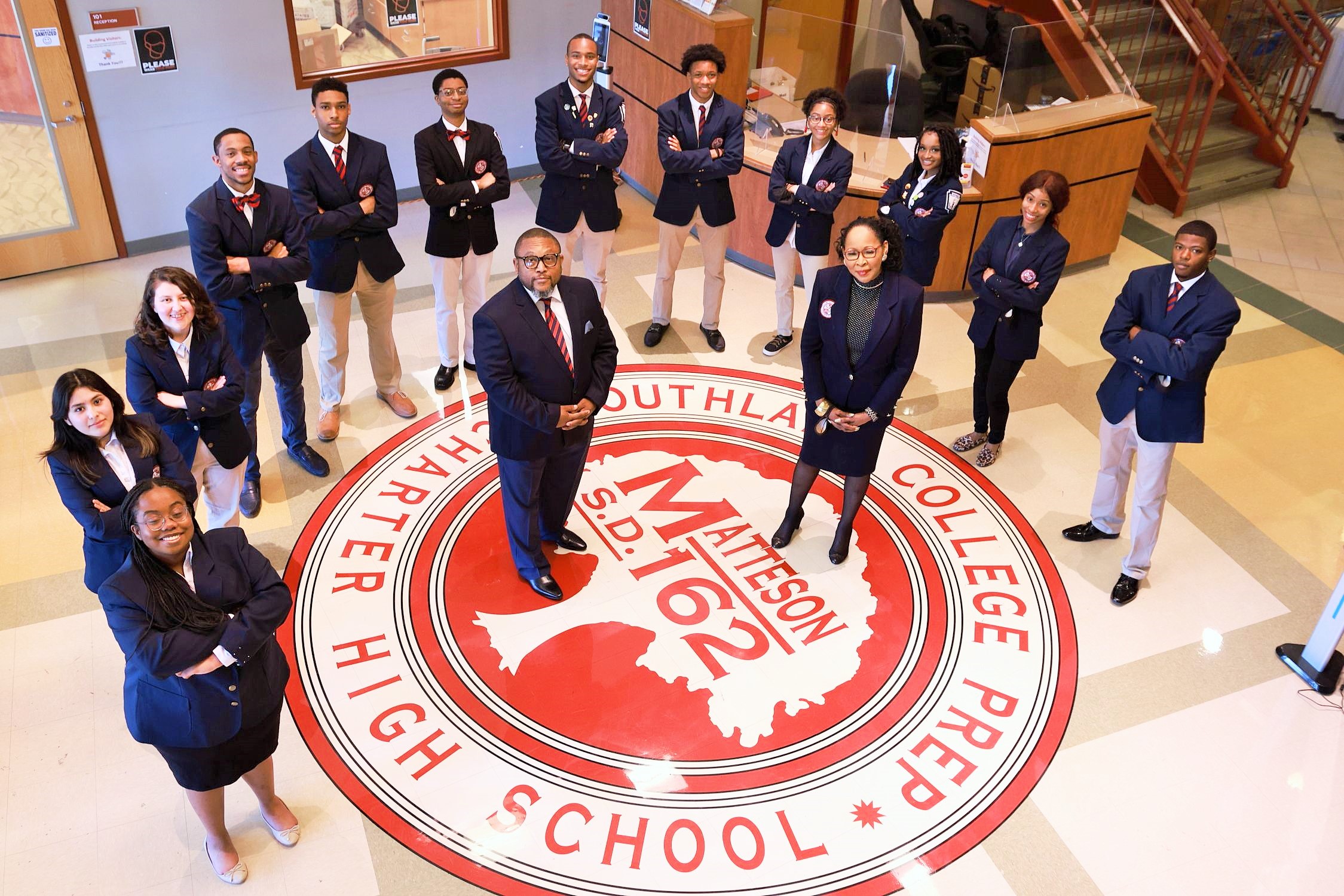 Southland College Prep Class of 2021 All Accepted Into College
BY TIA CAROL JONES
     All 138 seniors at Southland College Prep Charter High School have been accepted into college. To commemorate the accomplishment, the class hosted a virtual "All-In" Celebration.
     Amira Jones is the salutatorian. She will be attending Cornell University in the fall. She gained acceptance into 17 schools. She said Southland College Prep has a great reputation of getting a 100 percent acceptance rate. "It's still a surreal feeling given the whole pandemic and the way we were able to conquer our challenges," she said.
     Ryanne Howard, who will be attending Howard University in the fall, added that Southland has an expectation that all members of the class will be accepted into college. She gained acceptance into 20 colleges.
     Clifford Underwood, who will attend Purdue University in the fall, said he didn't expect to be where he is today. He said the pandemic gave him time to reflect and discover what his true potential could be. "This school year has been more self-taught for me and I've been a lot more independent. It allowed for more self-growth and ultimately, I think it really shows how far we've actually come and makes it stronger that we went through this, in relation to other classes, especially at Southland," he said.
     Robert Lane is the director of college admissions and alumni relations at Southland College Prep Charter High School, which opened in 2010. Lane said the one thing he impresses upon educational leaders to civic leaders is to set the expectation for young people because once that is done, they will reach it. "I believe in their innate intelligence and their innate limitless potential. I think Southland has done a good job to set an unashamedly high expectation, knowing that you could easily fail, but we chose not to," he said, adding that with this year, school leadership decided not to lower expectations because of the pandemic. Lane said throughout the years, the students at Southland have come to believe that they can reach the goals they have set. "This is a true challenge of intrinsic motivation. There is nothing that we, as educators, could do in this pandemic without a student's individual effort and decision to rise up.      
     And, that's what our class did. That's what Clifford did, that's what Amira did, that's what Ryanne did, and they did it all in their individual ways," he said.
     Dr. Blondean Davis, CEO of Southland College Prep Charter High School, said this is the eighth year at the school where all seniors have been accepted into college. "This is going to make such a difference in our homes and our communities, and this is the future that we're looking at and so we have to do everything we can to make sure they're prepared academically," she said.
     Davis said Southland found out early on that it was one thing for a student to get into a top college or university. It was another to make sure they could stay at that school financially. She said many middle- class households cannot afford to send students to schools that might cost $50,000 to $60,000 per year. "We had to become just as aggressive in seeking merit-based scholarships and funding for our students, really for the family, as we were in preparing students academically," she said, adding that it has worked.
     Davis said, this year, two students are going to Stanford and two are going to UC Berkeley. She said with those opportunities, comes students leaving what they know to having different experiences.
     Davis said 2020 was the most difficult school year for Southland. She said she pushed back prom and had a staggered graduation, with one student and up to four family members.
     This year, she said parents and students understood what to expect from this school year. The year started fully remote with hybrid in January and there will be a mini graduation with 12 students at a time. She added, this year, she knew this class was going to be okay. "They were focused and they modified the way they approached things," she said, adding that 100 percent of the class of 2021 took the ACT and SAT.         
     "We're doing what we've always done. We're looking at this with a long lens. Education has to be that the community — and we're a part of the community—is active in making sure the children are successful."