Medical Spa Market predicted to expand
5/5/2021, noon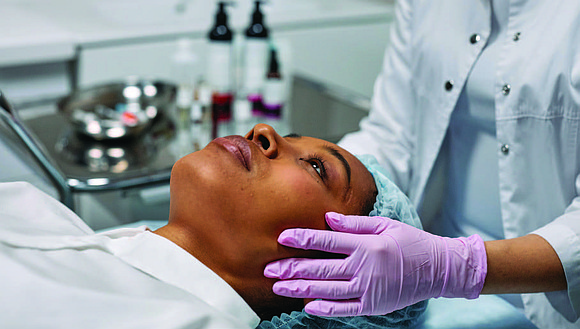 Medical Spa Market predicted to expand

     Prevalence of skin diseases is constantly on the rise, globally. This is constructing major health encumbrance on most economies.
     A healthcare facility that is supervised by a licensed healthcare provider, full time, is termed as a medical spa. The objective of the industry is to offer medical education and care in a setting that includes spa facilities as well as conventional, complementary, and/or alternative therapies and treatments.
     Botox injections, anti-wrinkle and fine line reduction therapies, acne surgery, and fillers are some of the latest laser procedures offered at medical spas. Facials and massages are provided at conventional spas, but in medical spas, these treatments are performed with highly specialized lasers and instruments to permit for larger penetration of medical-grade skin items.
     According to a report published by Persistence Market Research, the global medical spa market is expected to be valued at US$ 30 Bn in 2021, and is predicted to expand at an impressive CAGR of more than 15% over the forecast period (2021–2031).
Key Takeaways from Market Study
     * Facial injectables are expected to contribute more than 45% of the revenue share in the market by 2031, owing to their wide availability intended to achieve one or more goals such as wrinkle reduction and lip augmentation.
    * The adult age group is expected to account for 40% of the global market share.
     * Among the service providers, single ownership spas are contributing maximum value share for the market.
     * North America holds the highest share in the global medical spa industry, owing to the presence of big market players, high healthcare expenditure, and increasing technological advancements and efforts in the country.
     * Key players are focused on mergers and acquisitions and increasing technological advancements.
    * The market in the U.S. is projected to be the fastest-growing at a CAGR around 18% through 2021-2031. The U.S. holds a big portion of global revenue and accounts for more than 90% share in the North American market.