BLACK STUDENT ENROLLMENT IS DOWN, STAKEHOLDERS WORK TO TURN THE NUMBERS AROUND
6/2/2021, noon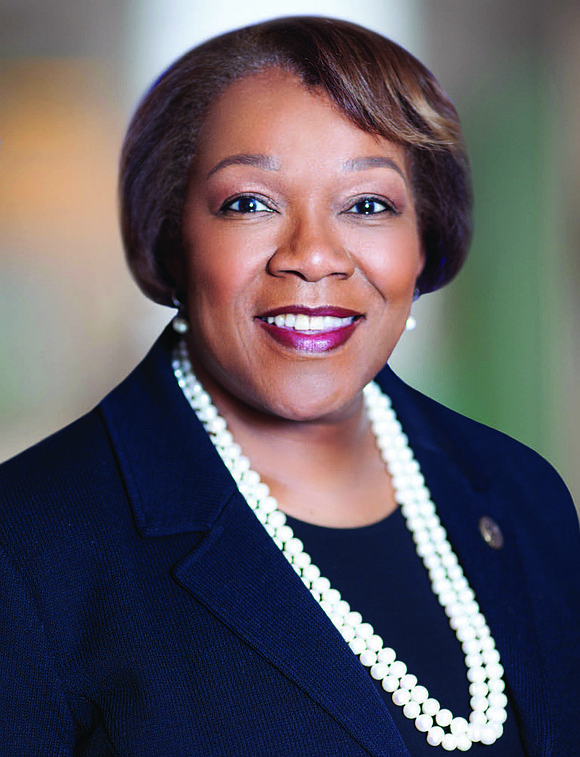 Black student enrollment is down, stakeholders work to turn the numbers around

BY TIA CAROL JONES
    Equity Working Group, convened by Chicago State University's President Zaldwaynaka Scott, Esq., has come up with an action plan to close the 29 percent drop in student enrollment among Blacks in
Illinois' higher education system.
    On May 24, Equity Working Group, comprised of 45 stakeholders released the Equity Working Group for Black Student Access and Success in Illinois Higher Education Action Plan. "Illinois has stood
on the sidelines as Black student enrollment and success rates have declined," Scott said in a release. "Today, the Equity Working Group lays out a comprehensive roadmap for reform through collaborative
cross-sector leadership that ensures Black students can access and thrive in Illinois' higher education system."
    Access and affordability, institutional preparedness and support, enrollment and program choice, student well-being and connection to career are included in the action plan.
   The role of a student's ability to pay and receiving need-based funding are acknowledged under access and affordability. Access to college and the role it plays in getting students to enroll, along
with retaining students so that they can complete their degrees, are issues also acknowledged.
    Institutional preparedness and support seeks to improve Black students' access to dual enrollment and credit programs, as well as revise admissions criteria – with a specific look at standardized tests
requirements. The action plan also wants to provide holistic student support, with trauma informed, anti-racist mental health services for Black students on campus and in the workplace.
    Scott said Chicago State University recognized the role higher education plays in economic mobility and that the university is in the top four percent nationwide among all colleges and universities in
students' mobility.
    "CSU has committed to closing the Black and Latinx educational gap in Chicago and Illinois through scholarships, educational programming and research," she said. "Last summer, with George Floyd's death and the stark data on persistent and growing rate of Black student enrollment dropping, CSU put out a call to action.       
    Leaders from all segments answered the call and committed to determining factors that contribute to this crisis and strategies for creating a high education system that allows Black students success."
   The 45 stakeholders are from public, private and community sectors – corporations, philanthropy, high school and postsecondary institutions, community organizations and other sectors.
    "We learned that the challenges facing Illinois' Black students, perpetuated by systemic racism, can only be addressed through the collaboration of these various sectors working together to remove barriers, address deeply inequitable policies and transform the system," she said.
     At Chicago State University, prioritizing closing the Black and Latinx education and wealth gap resulted in the launch of Cougar Commitment last year.
     The initiative aims to increase student enrollment, retention and graduation rates, using a data-driven strategy.
    Programs include: Rise Academy, which supports freshman with a full-tuition and fees scholarship, academic and personal support; Diverse Educators, which offers two scholarship programs to support
Black educators.