GRAPHIC DESIGNER CREATES MOTIVATIONAL CLOTHING LINE
1/20/2021, noon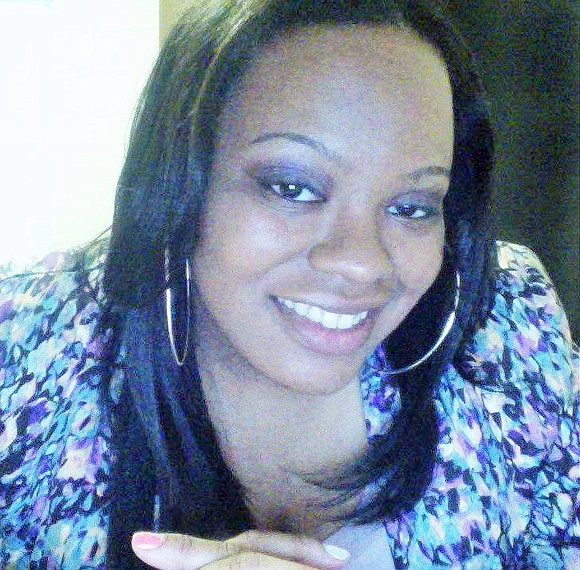 Graphic designer creates motivational clothing line

BY TIA CAROL JONES

   Monique Atkins created Deeply Rooted '07 as a way to help the community, with a focus on disadvantaged youth and families. She said everybody is rooted within their own culture and she wanted
to express that through her brand.
     Atkins describes herself as passionate, driven and a go-getter. Atkins also teaches entrepreneur classes at Chicago State University, as part of Upward Bound. She said her mother motivated her to give back to others. So, she started the Deep
Rooted Foundation, which gives back to colleges, tutors students and provides blankets and boxes to the homeless.
  "It was beautiful because the people didn't expect it because it was after Christmas," she stated.
     Atkins said Deeply Rooted '07 is about overcoming the struggle through Divinity.
     "We all go through struggle. We all go through pain," she said. "At that same token of it, we're bearing it, we're trying to overcome it. That's the mission, to overcome."
     The characters include the butterfly, scarecrow, chick and teddy bear. Atkins said each character is symbolic and represents overcoming. She said each person has a characteristic of one of her seven characters.
     The scarecrow is meant to represent Jesus, the butterfly is meant to represent hope and change, the chick is meant to represent enlightenment and the teddy bear is meant to represent
trust your instincts.
     Atkins wants to move the characters into comic books, coloring books and an animated series.
     She said each character has a leaf on it, the upturned leaf symbolizes that there are a lot of different paths, but the only way to go is up.
     "In life, in general, we all know we go through struggles. It can take you this way or that way or you can feel down, but
it's all about overcoming and uplifting, but also through Divinity," she added.
     Atkins said it is how she overcame the struggle of losing her mother. She said God was her way out. She said her story can inspire others because people can see how she has evolved from drawing in high school to starting a clothing line to having a storefront location.
     She said receiving letters from people, really help motivate her because she sees how it impacts so many people.
     Her advice to other entrepreneurs is to stay consistent. She said consistency and determination are what got her to where she is now. "Praying and faith and keeping God first with everything is what I tie into my brand and it's the reason why it's touching to me," she continued.
     "I think that just be consistent and positive results will follow."
Atkins added if it is something a person is really passionate about, to keep pushing and they will reach their goal. She said there is something that really makes her smile.
      "All I cared about was people actually wearing my clothes and I'm out and I see them in public and seeing them wearing them. That's why everything is still successful, just because of the determination and being consistent," she remarked.
    For more information about Deeply Rooted '07, visit www.dr07clothing. com, call 708-671-8547, or visit the store
at 7000 Southwest Highway, suite 102, in Chicago Ridge. Store hours are 10 a.m. – 5 p.m. and 11 a.m.-5 p.m.