COMMUNITY ACTIVIST USES INSTINCTS TO CREATE INITIATIVES
1/20/2021, noon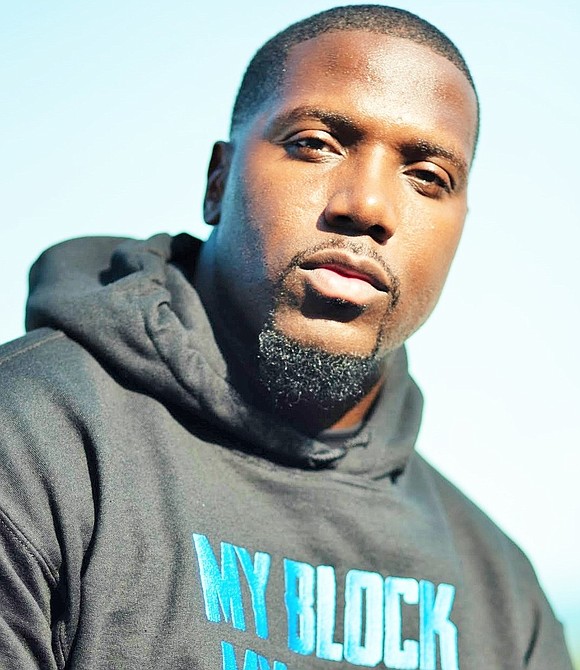 Community activist uses instincts to create initiatives

BY TIA CAROL JONES
     Jahmal Cole has been dedicated to making a difference in the community with his organization My Block, My Hood, My City. As founder and CEO, Cole is intrinsically motivated to improve the quality of life for the block clubs of Chicago.
     Cole said he wanted to be an activist since he was 4-years-old, admiring the likes of Malcolm X, Dr. Martin Luther King, Jr., Stokely Carmichael and Robert Kennedy.
     "I wanted to be cool like them, I wanted to be important, I wanted people to yell for me like that," he said. "Everybody was watching "Aladdin," I was watching Malcolm X."
     Cole said his father was always playing Malcom X's speeches. When he graduated from college, Cole said he wanted to speak at the Whitney Young Library, in Chatham, every month. He said nobody would show up, but he persevered, publicizing his speaking engagements wherever there was space to post flyers.
     "Whatever was the issue of the month, I would talk about it every month. Slowly, one person would come, then three people would come, five people would come," he said.
      Then, Cole said he started to volunteer at Cook County Jail. He realized the teens there had never been to downtown Chicago and their entire world view had been shaped by where they grew up. He described it as "tragic." He said he told them when they got out of jail he would take them places because he wanted to change their world view.
Cole said it took too long to wait for them to get out of jail, so he started taking teens from the barbershop to Sears Tower, now the Willis Tower, and to trading firms.
     "I just wanted to expand kids' world view beyond their neighborhood and show them they can be different things than what they saw in their neighborhood," he said. "If you show people better, they can do better. But, they also own the city. The world doesn't end at the corner of our block. You deserve access to everywhere in the city."
     Cole said travelling is transformative. He said if kids can see a Black person at Northern Trust Bank, or someone who looks like them that works at Facebook, it shows them it is possible. And, "if you can see it, you know you can do it."
     Cole said from the time he was 9 until 12, he was homeless and lived in the back of a U-Haul truck. "I didn't have a poverty of imagination, but I had a poverty of finance," he said.
     My Block, My Hood, My City currently works with 150 students from 10 different schools in Chicago with their Explorer's Program. Cole said while My Block, My Hood, My City doesn't have programs, the organization's best asset is its agility.
     "We respond to whatever is going on in the city," he said. "We're like that Red Cross for the neighborhoods, we take care of people, no matter what."
    During the COVID-19 pandemic, My Block, My Hood, My City created Youth-Senior Connect, where teens took classes at Rush University Medical Center to get certificates. Those teens made wellness calls to seniors, shipped Personal Protective Equipment, contract tracing, shipped food, and connected them with primary care physicians.
     "That wasn't a program, I just had my ear to the streets and saw what was happening and I created an initiative based upon what's going on in society," he said.
     Cole said he uses his instincts and acts when his instincts kick in. And, they kick in a lot. During the looting, Cole started a small business relief fund, where he raised $1 million in 24 hours. He said he has a great team and volunteers that help him get things done. They get donations and they find people who need help, with the help of volunteers.
     "We're a community group from Chatham, and I'm the leader of it, that means I move different 'cause I'm in the streets. I know who I care about and what I want to get done," he said.
     "As long as I'm the leader of My Block My Hood My City, we're going to make sure we're amplifying the voice of the lower class and making sure block clubs are taken care of."
     For more information, visit www.formyblock.org.