Year in Review
1/6/2021, noon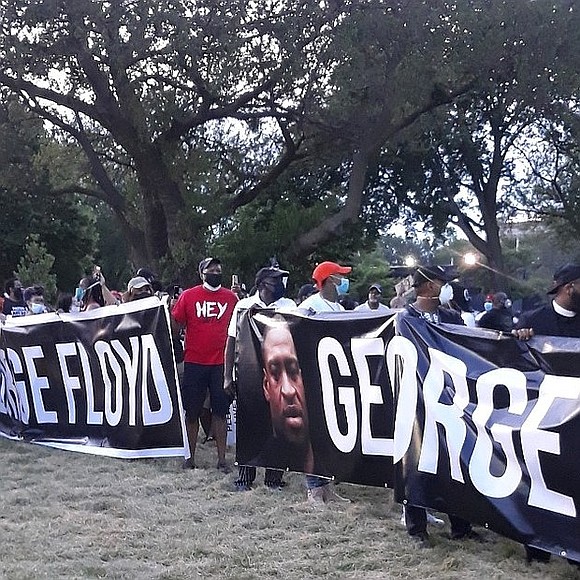 Year In Review

 BY TIA CAROL JONES

2020 has been a year. Here are some notable events to remember.

Marijuana
On January 1, 2020, Illinois legalized cannabis. While there is one marijuana dispensary in a neighborhood of color, Mission at 87th and Commercial Avenue, Black people have been noticeably absent from enjoying the monetary gain of a drug that they were disproportionately jailed for having possession of and selling.
Subsequently, legal experts and organizations have been trying to help people get their records expunged and found the rules surrounding expungement cumbersome. In November, Illinois Equal Justice Foundation announced the launch of New Leaf Illinois. The State-funded program is an alliance of 20 organizations across Illinois that will provide free legal and advisory services to assist people with marijuana convictions.

Pandemic
COVID-19, Coronavirus, was first recognized in December 2019. And, a year later, businesses have closed, schools have moved to remote learning, restaurants and other small businesses have suffered irreparable losses. In the United States, more than 300,000 people have died.
The pandemic brought to light the health disparities experienced by Black people. And, also highlighted the lack of resources for Black people when it comes to health care.
According to the Illinois Department of Public Health's website, there have been 16,074 deaths in 102 counties in Illinois due to COVID-19. There have been more than 4,000 deaths in the city of Chicago.
A new variant of the virus has been detected in Europe, while the United States has created three vaccines from three different pharmaceutical companies. People are still being encouraged to wear a mask, wash their hands and stay six feet apart.

Black Lives Matter
After the deaths of unarmed Black people, including George Floyd, Breonna Taylor and Ahmad Arbery, people took to the streets to protest the loss of Black lives, with some calling for measures designed to "Defund the Police," and "Abolish the Police." From that movement, came celebrations of Juneteenth and calls to make it a holiday, nationally and locally. In December, the Cook County Board of Commissioners voted to make Juneteenth a recognized holiday, making it a paid day off for county workers. Locally, movements like Equality Should Be Normal, founded by Romel Murphy, and Illinois Black Collective, founded by Ashley Munson, as well as others, were born out of the marches for equity and inclusion.

Civil Unrest
People caused damage to businesses, which led to businesses boarding up their storefronts.
Communities had to clean up and recover from damage done to grocery stores and other businesses. In communities where there were fewer resources, the pain of loss was felt even deeper. But something else happened, people also banded together to protect businesses in their communities.

Census 2020
Once every 10 years, the United States takes a count of the people in the country. This year, there was a push to make sure Black people were counted because it meant more federal dollars and representation for the community. There were events to inform people about how to fill out the Census, as well as mobilization to make sure people filled out the Census. Now, the United States Census Bureau is tabulating and certifying the number.
What's next? According to the United States 2020 website - as close to Dec. 31, 2020 - the Census Bureau is supposed to deliver population counts used for apportionment to the president, which is required by law. And, as close to April 1, 2021 - the Census Bureau will send redistricting counts to the states. This is the information that is used to redraw legislative districts, which is based on population changes.

Politics
The November 4, 2020 election was not expected to be decided the night of and results didn't come until that Saturday and now, Joe Biden has been certified as the President-elect, and Kamala Harris is the Vice President-elect. Donald Trump has still not conceded the race and has still said publicly the election was stolen.