MAYOR OF ROBBINS RECOUNTS HISTORY OF VILLAGE AND HIS CAREER
4/7/2021, noon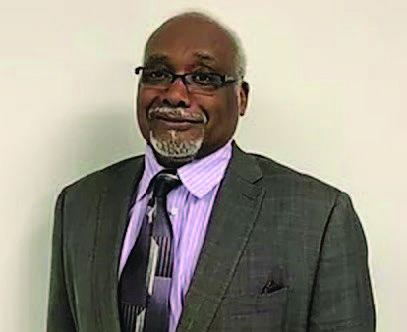 Mayor of Robbins Recounts History of Village and His Career

BY TIA CAROL JONES

     Tyrone Ward, president of the Village of Robbins, is a lifelong resident of the village. He served as comptroller and purchasing agent with the Village of Robbins, after graduating from Northern Illinois University. He said it was his first brush with public administration.
     Ward also taught at a middle school in Robbins and said working in education was really fulfilling. Additionally, he served as president on the park district board. He said serving in those roles gave him municipal experience. According to Ward, people asked him about running for president of the village, but he said he fought it off until someone said something to him that resonated.
     "Listen, you're always talking about change, if you don't change that, then who will? I hear Barack Obama in my mind sometimes, and as he says, 'you are the change you seek.' So, I said, if I want change, I have to try it and get involved and make it myself. And, that's what I did, and I was fortunate enough to get in," he said.
    Ward first took office as Village president of Robbins in 2013, adding, it was a tough go in the beginning, but once his administration got moving, they began to get things done. He said they were able to clean up audits, which allowed them to get grants for street improvements, demolition and infrastructure.
     You have to be a "strong advocate" for the town, Ward stated. "This is not just a title," he added. Ward said he got out and was very, very aggressive with county, state, and federal legislators to make things happen, and to make them do what was right in terms of legislation that benefited the Village of Robbins. It's been "helpful to be aggressive," he said.
     Ward is currently the president of the Southland Regional Mayoral Black Caucus of Cook County, which represents 15 Southland mayors. He's also the president of the Southland Mayors and Managers Association, which represents 45 mayors. He said being president of those two organizations has allowed him to obtain necessary resources for Robbins.
     Ward recalled a time when the post office burned down and he heard it would never be rebuilt. He said he and the residents were defiant and with help from legislators as well as from the government on the local and federal levels, the post office was reopened. "It's about believing in yourself and keeping moving," he said. "There are just tons and tons of benefits we have there now."
     Robbins, with its rich history, has some notable people who are natives of the village. While people may have heard about former NBA player Dwyane Wade, actress Keke Palmer and "Star Trek" actress Nichelle Nichols, Ward said he also makes sure people know about S.B. Fuller, a Black man who owned the beauty company, Fuller Products. During the 1950s, Fuller was considered the richest Black man in America. Fuller's home is still located in Robbins. Robbins was also the site of the first Black airport/air hanger.
     Ward said his faith has allowed him to overcome some of the challenges in the Village of Robbins. He said there were little, to no funds for the village when he first took office. He said he had to believe in himself and get others to believe that he could do what he said he would do, repay funds, and do things necessary to move forward.
     "It was tough, but we kept moving and kept moving. And now, we're able to get grant[s], when people said we couldn't. We're able to get loans, when people said we couldn't," he reflected. "Our credit has improved tremendously. Our trust has improved tremendously. Now, we can go practically anywhere to get what we want. It's not easy, but it took time. It's about being aggressive and progressive," he said.